Boaters Fatigue: What is Boater Fatigue? (Tired Boating Cause & Effect)
Boating is a popular recreational activity enjoyed by millions worldwide. Whether for fishing, sailing, or simply enjoying time on the water, many people take to the water for relaxation and pleasure. However, an often-overlooked issue for boaters is the occurrence of boater fatigue – a unique form of exhaustion that impacts both mental and physical performance on the water.
Boater's fatigue can result from a combination of factors, such as exposure to sun, wind, and engine noise, as well as the continuous physical effort required to operate a boat. This type of fatigue not only affects a boater's ability to enjoy their time on the water, but also has significant safety implications.
It can lead to reduced reaction times, poor decision-making, and, potentially, serious accidents.
Awareness and understanding of boater's fatigue are essential in taking proactive measures to prevent its onset. By identifying the causes and symptoms of this condition, boaters can take steps to prioritize their well-being and safety on the water, ensuring a more enjoyable and safer boating experience.
Understanding Boater's Fatigue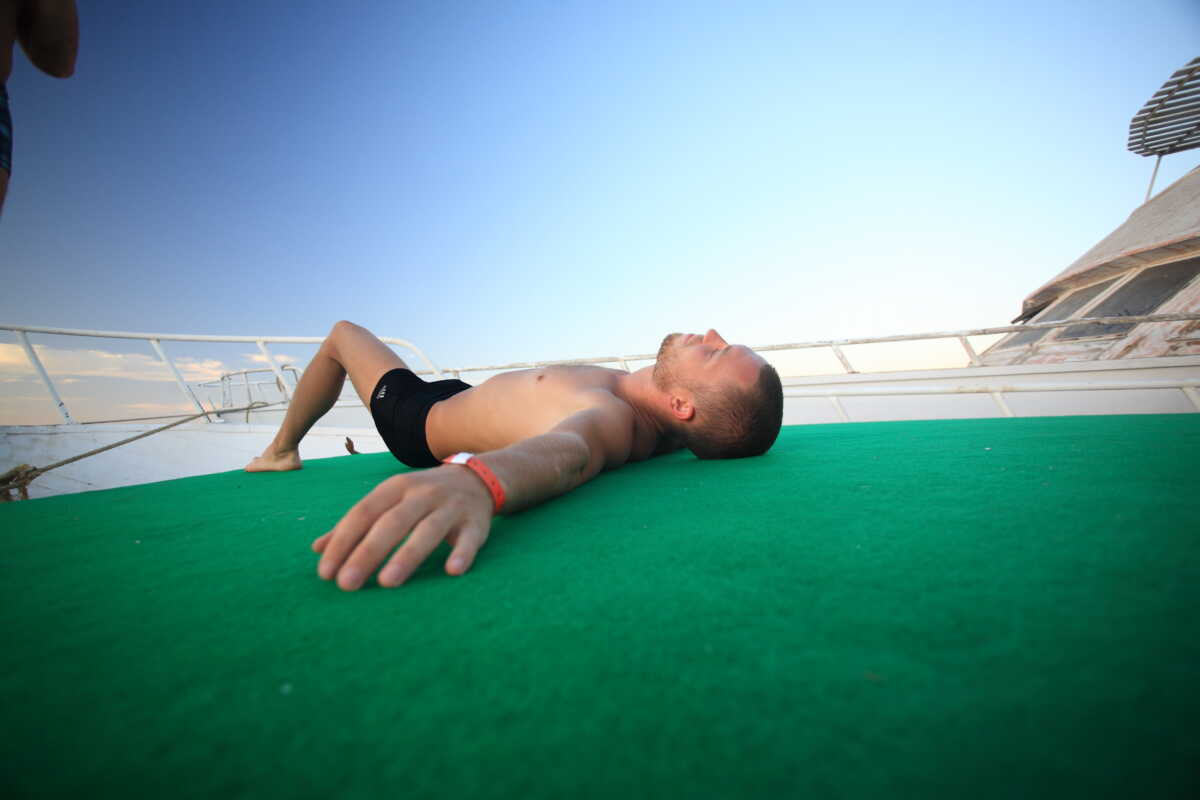 Causes of Boater's Fatigue
Fatigue is a common issue experienced by individuals when operating a boat for extended periods. The main factors contributing to fatigue include sun exposure, noise, vibration, wind, water motion, and other varying stressors.
Exposure to the sun, sunlight, and glare for long durations can cause tiredness and dehydration. When boating, constantly being exposed to waves, motion, and water makes the situation even more challenging.
Additionally, boaters are exposed to noise from the boat's engine and vibrations that cause challenges in maintaining balance.
Physical and Mental Effects (Tired Boaters)
Fatigue of this type impacts both the physical and mental well-being of an individual. Common physical effects include:
Drowsiness: Long exposure to the sun, lack of sleep, or seasickness may lead to drowsiness.
Dehydration: Being outdoors and exposed to the sun for long periods can quickly dehydrate a boater, affecting their overall health and capacity to function optimally.
Seasickness: The constant motion of the boat may cause seasickness, further worsening the individual's physical condition.
Headaches and Dizziness: Noise, light, and boat motion can contribute to headaches and dizziness.
The mental effects of boater's fatigue are equally concerning:
Slower Reaction Time: Fatigue, drowsiness, and intoxication from external stressors can cause slower reaction times while navigating the waters.
Inability to Concentrate: Constant exposure to noise, sunlight, and motion reduces focus and impairs decision-making.
Irritability: A combination of fatigue-related factors may lead to increased irritability and a greater likelihood of making mistakes.
Factors Influencing Fatigue
Several factors influence the severity and onset of boater's fatigue:
Age: Older boaters may have a reduced sensory ability and may require more rest.
Physical Condition: Boaters in good health and exercise regularly tend to better ward off the effects of fatigue.
Hydration Status: Staying hydrated is crucial for reducing the impact of fatigue; dehydration exacerbates the problem.
Sun Exposure and Protection: Proper sun protection, such as wearing appropriate clothing, sunglasses, and using sunblock, helps in minimizing exposure-related fatigue.
Rest: Ensuring boaters have sufficient rest and a good night's sleep contributes to better endurance and ability to manage fatigue.
To prevent boater's fatigue, it is essential to understand its causes and effects. By addressing these factors, boaters can proactively counteract fatigue and promote a safer boating experience.
Preventing Boater's Fatigue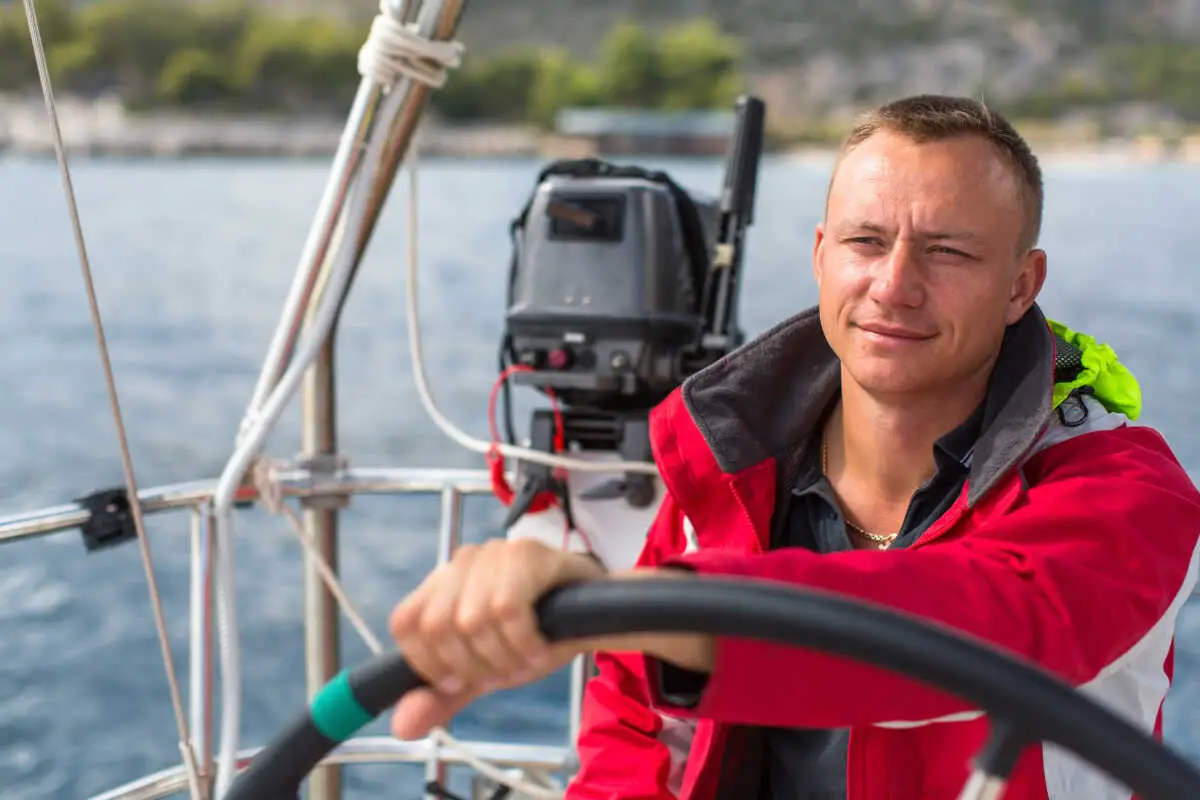 Planning and Preparation
Before embarking on a boating trip, it is essential for the boat operator to plan and prepare adequately. A well-rested, experienced operator is better equipped to maintain concentration and judgment throughout the journey.
Appropriate planning includes ensuring boat operators and passengers dress suitably for the weather, wear sunglasses and protective clothing, and apply sunscreen to avoid sunburn and overheating.
Dehydration can also contribute to fatigue, so having an adequate supply of water on board and maintaining proper hydration levels throughout the journey is crucial. In addition, a balanced diet can improve energy levels, helping boat operators and passengers stay alert.
During the Boating Trip
Once the trip has begun, there are a few strategies boat operators can employ to prevent fatigue. Taking regular breaks from operating the vessel allows operators to rest and rejuvenate, reducing the chance of exhaustion.
Designating a second, experienced operator to share the workload can also be beneficial in promoting alertness.
Passengers play a role too. Observation is key, assisting the operator in keeping an eye out for any potential hazards. Additionally, the use of earplugs or noise-canceling headphones can help reduce noise, which may be a contributing factor to fatigue.
Maintaining a comfortable temperature throughout the trip is essential. Excessive heat can lead to weakness and reduced mental function, so managing boat air conditioning or utilizing shade when possible helps keep everyone comfortable and alert.
Post-Trip Recovery
After a boating trip, it is important to allow time for rest and recovery. Proper sleep and relaxation can help boat operators and passengers alike regain their strength, ensuring they will be prepared for future boating experiences.
For those who suffer from night vision problems, recovery time is especially crucial in helping to restore this critical ability.
The Impact of Alcohol on Boater's Fatigue
Alcohol and Fatigue Relation
The consumption of alcohol has a significant impact on a boat operator's level of fatigue. When a person consumes alcohol, it can cause drowsiness, slower reaction times, and decreased concentration. In addition, alcohol impairs judgment, leading to more mistakes while operating a vessel.
Alcohol-induced fatigue can manifest in various ways, such as:
Slurred speech: A common effect of alcohol, making communication challenging.
Drowsiness: Alcohol can cause a feeling of sleepiness, affecting alertness and focus.
Decreased concentration: Alcohol impacts an individual's ability to concentrate on tasks at hand.
Impaired judgment: The consumption of alcohol clouds decision-making, increasing the risk of accidents.
Dangers of Intoxicated Boating
Intoxicated boat operators pose a significant danger to themselves and their passengers and other boats on the water. A boat is a complex machine that requires skill and attention to navigate safely. Fatigue from alcohol consumption impairs the ability to operate the boat effectively and responsibly.
Some risks associated with intoxicated boating include:
Slower reaction times: Alcohol consumption can cause delayed responses, putting everyone on board at risk during sudden situations.
Poor judgment: Impaired decision-making endangers both boat operators and passengers, as well as people on nearby vessels.
Increased likelihood of accidents: Intoxicated operators struggle to maintain control of their boat, raising the chances of collision and injury.
Boating fatalities: Alcohol has been linked to a significant percentage of boating fatalities, highlighting the potential consequences of intoxication.
It is crucial for boat operators to stay sober while on the water to ensure the safety of themselves, their passengers, and others in the surrounding area. By avoiding alcohol consumption, boat operators can maintain focus, good judgment, and quick reaction times, ultimately reducing the risk of accidents and boating fatalities.
Boat Fatigue and Boat Safety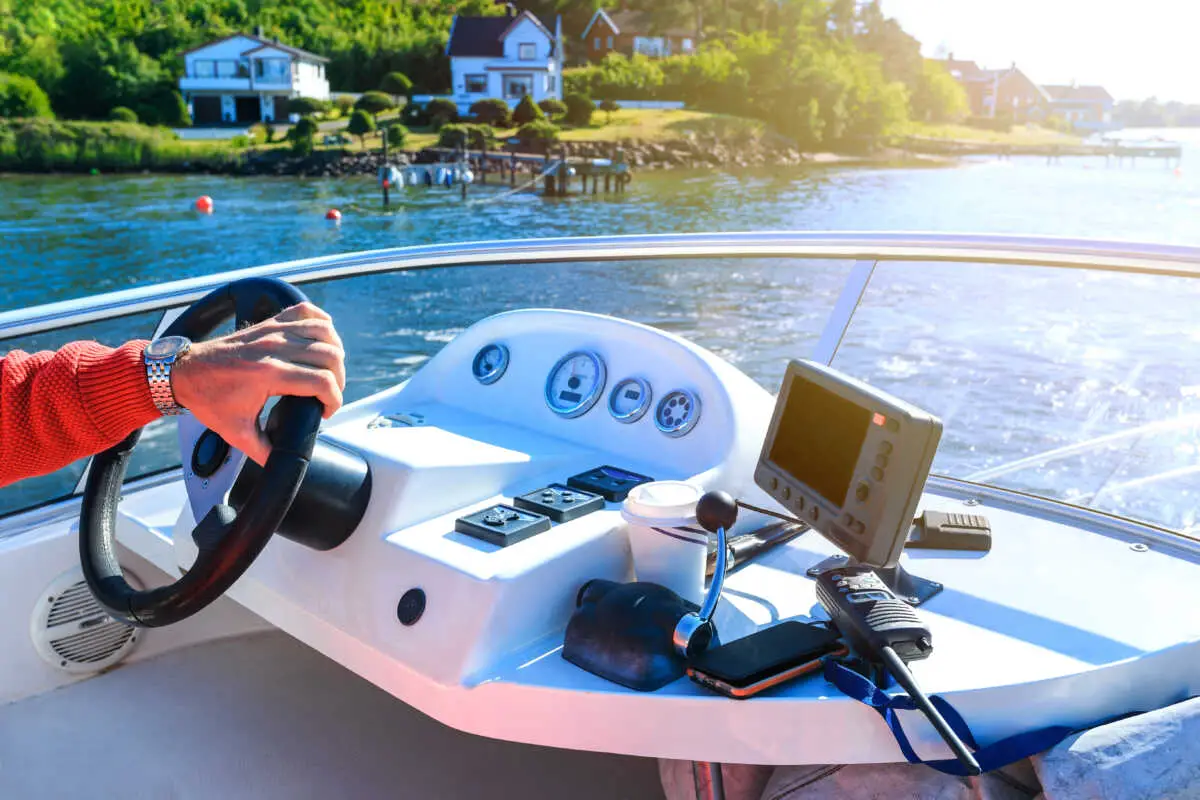 Fatigue-Related Accidents
Fatigue is a serious issue that can affect the safety of both the boat operator and passengers. Fatigue can result from various factors, such as dehydration, boat motion, and medication use. Regardless of the cause, this fatigue can impair reaction time, balance, and the ability to operate a boat safely.
According to several studies, boat fatigue has been linked to a significant percentage of boating fatalities due to poor decision-making and delayed responses. When boat operators are fatigued, their ability to execute turns, maintain balance, and keep the vessel on course is compromised, increasing the risk of accidents.
Series of Safety Measures to Minimize Risks
To minimize the risks associated with boater's fatigue, boat operators and passengers must adhere to various safety measures. These measures include:
Stay hydrated: Dehydration is a common cause of fatigue. Boat operators and passengers should consume plenty of water and avoid beverages that may intensify dehydration, like alcohol and caffeine.
Rest: Boater's fatigue can be mitigated through regular breaks and adequate rest. On long trips, consider rotating boat operators to avoid prolonged periods of responsibility for a single individual.
Avoid operating under the influence: Alcohol and certain medications can exacerbate boat fatigue. Boat operators must remain sober and be cautious of any medication that may induce drowsiness.
Wear appropriate gear: Proper footwear, clothing, and life jackets can help maintain balance and provide added safety when boat motion becomes challenging.
Educate passengers: Inform passengers about boat fatigue and the importance of staying alert, maintaining balance, and assisting the boat operator when needed.
By implementing these safety measures, boat operators and passengers can reduce the risk of fatigue-related accidents and ensure a safe and enjoyable boating experience.
Addressing Boater's Fatigue with Experience
Improving Boating Skills
Enhancing one's boating experience can have a significant impact on reducing fatigue. By consistently practicing and refining essential skills, boaters can increase their overall safety and performance on the water.
For example, better observation techniques can aid in identifying potential hazards and navigating through challenging conditions. Additionally, improved concentration and judgment can minimize the likelihood of accidents. Some methods to enhance these skills include:
Participating in boating safety courses
Regularly reviewing safety guidelines and best practices
Practicing boat handling techniques in varying weather conditions
It is crucial for boaters to acknowledge their strengths and weaknesses and continuously work to remedy any areas of difficulty.
Adapting to Stressors
An essential aspect of addressing boater's fatigue is learning how to adapt to stressors in the boating environment. Stressors, such as heat, waves, and wind, can prove challenging for boaters and can lead to physical and mental fatigue. By familiarizing themselves with these factors, boaters can become more resilient and maintain a higher level of focus and awareness.
Heat: Prolonged sun exposure can cause dehydration and exhaustion. Boaters should seek shade whenever possible, use sun protection measures, and stay properly hydrated.
Night Vision: Reduced visibility during nighttime boating makes observation and navigation more difficult. Boaters should utilize appropriate lighting and slow down to ensure adequate reaction time.
Weather: In challenging weather conditions, boaters should take breaks as needed, stay alert, and adjust their travel plans accordingly.
Overall, experience is key in effectively addressing boater's fatigue. As boaters improve their skills and learn to adapt to various stressors, they enhance their ability to maintain concentration and judgment, ultimately prioritizing safety and enjoyment on the water.