Can You Live on a Boat in the Ocean? Exploring the Feasibility and Challenges of Boat Living
Imagine a life of endless horizons, where the shimmering ocean serves as a sanctuary and home. The allure of living on a boat in the vast expanse of the open sea captivates the imaginations of many, evoking dreams of freedom, adventure, and a deeper connection with nature. However, behind the romanticized vision lies a complex tapestry of practical considerations, intricate challenges, and a delicate dance with the forces of nature. 
Yes, living on a boat in the ocean is possible, but it poses challenges. You must be adept at boat maintenance and navigation and be prepared for extreme weather. Resources like food, water, and fuel must be well-managed. Additionally, legal and environmental considerations exist.
In this article, I'll delve into the intriguing concept of oceanic living, exploring its feasibility and uncovering the myriad obstacles of this unconventional lifestyle. From navigating treacherous waters to ensuring sustainable living arrangements, join me on a journey to understand the possibilities and realities of calling the ocean your home.
The Allure of Living on a Boat in The Ocean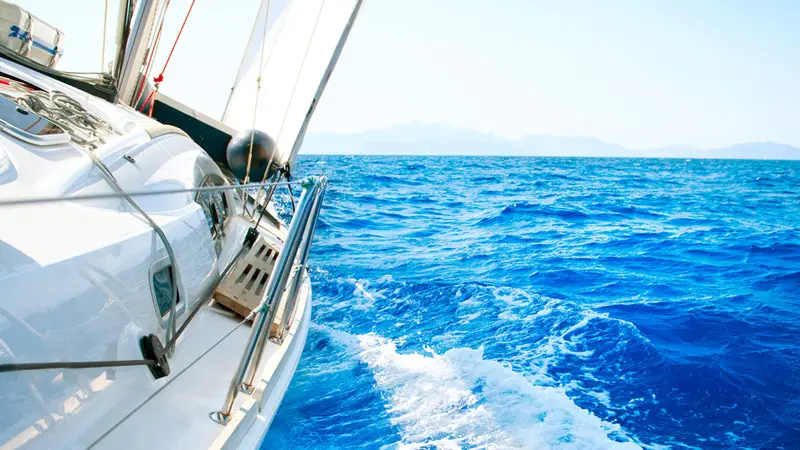 The allure of living on a boat is often steeped in the romance of limitless horizons, the freedom of the open sea, and the gentle sway of the ocean beneath your feet. It's about unchaining oneself from the constraints of land-based life and embarking on an adventure that promises unique experiences. 
Living on a sailboat or power boat allows you to explore untouched corners of the earth, witness stunning sunrises and sunsets over the ocean, and live life at your own pace, often dictated by the rhythm of nature itself.
Moreover, boat living can foster a simpler, minimalist lifestyle. Without the clutter of unnecessary possessions, you focus on essentials, thereby reducing the distractions of modern life. It's a way of life that can bring you closer to nature, introducing you to the subtle environmental changes and the nuances of marine life. 
The ocean becomes your backyard, offering endless swimming, diving, and fishing opportunities. The allure of living on a boat is, in many ways, about a deeper connection – with nature, with loved ones aboard, and ultimately, with oneself.
The Practicalities: What You Need to Live on a Boat
Living on a boat requires meticulous planning and preparation to ensure you have all the essentials for life at sea. You'll need a range of equipment and resources and a commitment to maintaining and managing them properly. It's not just about having a seaworthy vessel—it's about creating a sustainable home that can weather storms and navigate the complexities of maritime life.
Seaworthy Boat: Your boat is your home and must be robust enough to withstand the rigors of the ocean. This includes having a sturdy hull, a reliable engine, and proper navigation and communication systems.
Basic Living Necessities: Food, water, and clothing suitable for all types of weather are crucial. You'll need to plan for the storage and preservation of food and implement a system for freshwater through storage or a watermaker.
Safety Equipment: Lifejackets, flares, a liferaft, fire extinguishers, and a well-stocked first-aid kit are essential. Regular safety drills are also vital.
Power Sources: You'll need a dependable power system for lights, navigation equipment, and appliances. This could include batteries, solar panels, wind generators, or a combination.
Maintenance Tools and Spares: Keeping your boat in good working condition is crucial. A variety of tools and spare parts for possible repairs are a must-have.
Navigation and Communication Tools: GPS, marine radio, charts, and possibly satellite communication devices will help you navigate and stay connected.
Waste Management: A system to responsibly dispose of waste is necessary to protect the marine environment.
Legal Documentation: Depending on where you travel, you might need visas, boat registration, insurance, and knowledge of local maritime laws.
Remember, living on a boat is about balancing self-sufficiency with comfort. It requires careful planning but also the flexibility to adapt to unexpected situations.
Solar Grid on a Boat (Free Energy)
Using a solar grid when living on a boat in the ocean is a great way to generate electricity without relying on the traditional power grid. Solar panels can be installed on the deck or roof of the boat to capture sunlight and convert it into electricity. This free energy can then be stored in batteries for later use or used immediately to power the boat's appliances.
When setting up a solar grid on a boat, it's important to consider the size and capacity of the solar panels, as well as the battery bank and charge controller. It's also important to ensure that the solar panels are securely mounted and that the wiring is properly installed to prevent any safety hazards.
One of the benefits of using a solar grid on a boat is that it can help reduce the reliance on fossil fuels, which can be expensive and have a negative impact on the environment. Additionally, solar power is a renewable energy source that can be used even on cloudy days, although the amount of electricity generated may be lower than on sunny days.
Overall, using a solar grid when living on a boat in the ocean can be a practical and sustainable solution for generating electricity and reducing the environmental impact of boating.
Skill Set Required for Sea Living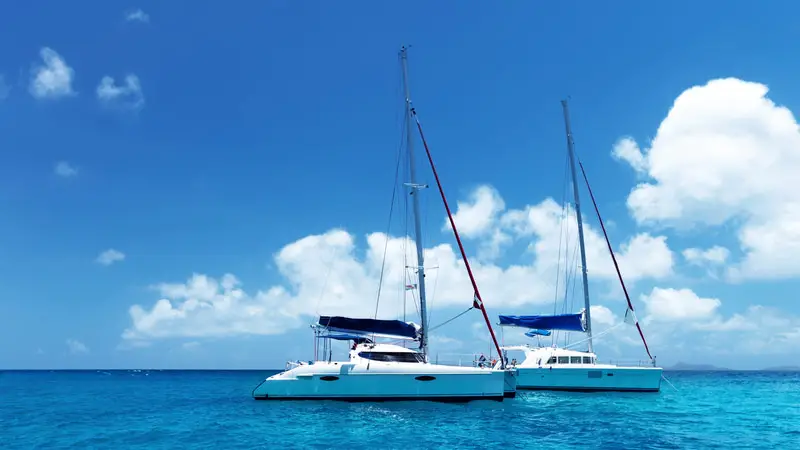 Living at sea requires a specific skill set beyond what's necessary for a typical land-based life. Firstly, comprehensive knowledge of sailing or motorboating is paramount. You should be capable of steering your vessel, adjusting to wind and wave conditions, anchoring, docking, and understanding navigation charts. 
Moreover, you'll need to be able to conduct routine maintenance, troubleshoot problems, and carry out basic repairs on the boat's systems, such as the engine, electrical system, plumbing, and rigging if you have a sailboat.
However, the required skills for sea living go beyond the purely technical. Adaptability and resilience are vital in an often unpredictable and challenging environment. You should be capable of making quick decisions under pressure and have an aptitude for problem-solving. 
Excellent planning and organization skills are needed to manage resources effectively and ensure the boat is well-stocked. Basic medical knowledge can also be a lifesaver in emergencies. Additionally, understanding weather patterns and having good communication skills can make life on the ocean safer and more comfortable. Sea living is as much about character and mental preparedness as it is about practical skills.
Managing Resources: Food, Water, and Fuel
Managing resources effectively is a crucial part of a liveaboard boat. Unlike on land, where food, water, and fuel are usually readily available, you must carefully plan and conserve these resources on a boat. Mismanagement can lead to serious issues, especially in the middle of the ocean or during long voyages.
Food: Stock up on non-perishable items like canned goods, grains, pasta, and preserved meats. Invest in a good refrigerator or freezer, if possible, to extend the life of perishables. Fishing can also supplement your food supply. Plan meals to minimize waste.
Water: Fresh water is needed for drinking, cooking, and hygiene. Large boats often have water tanks, but these need to be refilled regularly. Investing in a watermaker can convert seawater into drinkable water. Always carry emergency water supplies and conserve water when possible.
Fuel: Fuel is required for your boat's engine and generator. Calculate your boat's fuel consumption rate to plan your refueling needs. Carry extra fuel for emergencies, but remember to store it safely. Use wind or solar power to supplement your energy needs if possible.
Coping with Extreme Weather and Emergencies
Living on the ocean inevitably means dealing with unpredictable and sometimes extreme weather conditions. From sudden squalls to violent storms, you must be prepared to respond effectively to keep yourself and your vessel safe. This requires a solid understanding of reading and interpreting weather forecasts and patterns. 
Modern technology provides several tools that can help, such as satellite imagery and advanced weather prediction models. When extreme weather is anticipated, securing the boat, stowing away loose objects, checking bilge pumps, and ensuring that your navigation and communication equipment are functioning properly is essential.
Emergencies on the sea demand swift and efficient action. This could range from medical emergencies to fires, mechanical failures, or even the distressing possibility of man-overboard situations. A comprehensive safety plan is key, including regular drills to ensure everyone on board knows what to do in an emergency. This should cover using safety equipment, managing fires, administering first aid, and calling for help. 
A well-stocked first aid kit and knowledge of basic procedures, including CPR, are crucial. Equally important is maintaining contact with the mainland or nearby vessels, which can be lifesaving if a situation escalates beyond your control. Coping with extreme weather and emergencies is a demanding part of sea living, requiring preparation, knowledge, and a calm head under pressure.
Navigating Legal and Environmental Considerations of Boat Living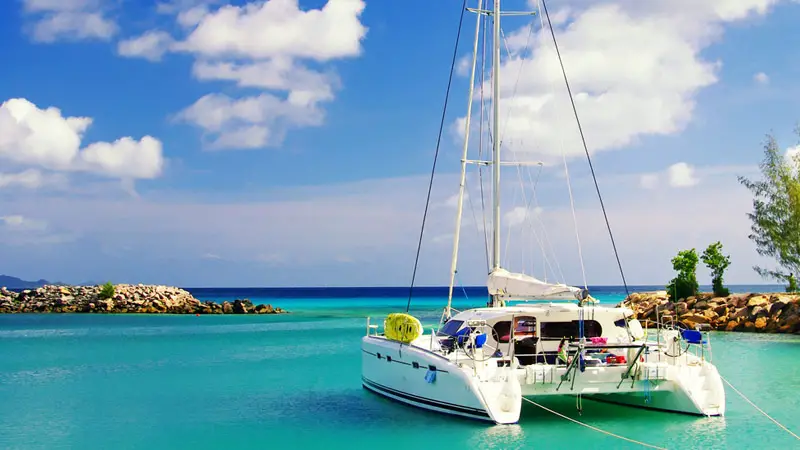 Navigating the legal and environmental considerations of living on a boat requires a good understanding of international maritime laws and local regulations. Here are a few key points to consider:
Legal Considerations
Documentation: Ensure your boat is properly registered, and you have the right documentation. This may include a Certificate of Documentation or proof of ownership, often required to dock in marinas or enter foreign waters.
Insurance: Many marinas require proof of boat insurance. It's also a practical necessity to protect against damage or liability issues.
Licenses and Permits: You may need special licenses or permits to fish or scuba dive. Regulations vary by region, so research local laws before participating in these activities.
Immigration Laws: If traveling internationally, you must adhere to visa requirements and check-in procedures for each country you visit.
Environmental Considerations
Waste Disposal: Proper waste management is critical to minimize environmental impact. This means responsibly disposing of garbage, using marine-friendly cleaning products, and handling sewage appropriately.
Fuel Spills: Be careful when refueling to avoid spilling fuel into the water, which harms marine life.
Wildlife Interaction: Respect local wildlife. Maintain a safe distance and never feed wild animals.
Understanding and complying with these legal and environmental considerations helps ensure that life aboard remains in harmony with the law and the ocean's delicate ecosystems.
Communication and Social Aspects of Ocean Living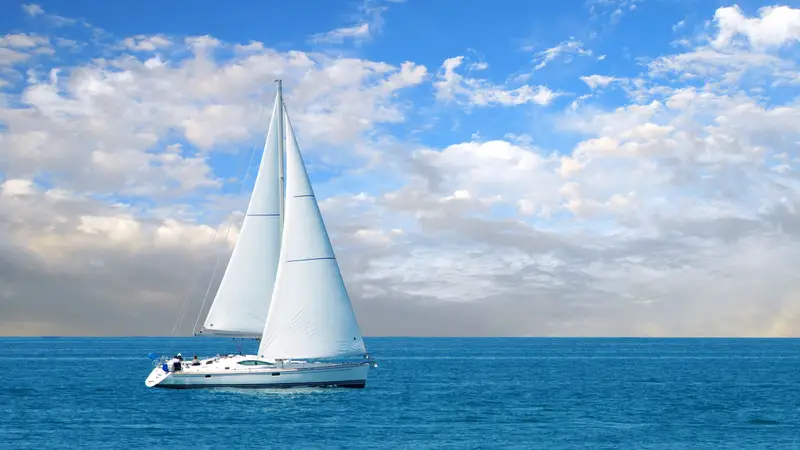 While peaceful and inspiring, living on a boat in the ocean can also be isolated, making communication and social interaction essential aspects of life at sea. Maintaining contact with the outside world provides safety, comfort, and the ability to stay informed.
Nowadays, technology offers several solutions for offshore communication, from satellite phones to internet data connections. It's crucial to have reliable equipment to contact coast guards, fellow seafarers, or loved ones on land in case of an emergency or simply to stave off loneliness.
The social aspects of ocean living are unique and can be challenging and rewarding. Long periods at sea can lead to a feeling of solitude, but they can also result in strong bonds among those sharing the voyage. Seafarers often form tight-knit communities when docking, sharing experiences, advice, and camaraderie.
Residents, other seafarers, and even the wildlife you encounter become part of your social circle. While the sea might be your primary companion, the human connection remains an important part of the journey.
Communication Equipment: Reliable communication devices like VHF radios, satellite phones, and internet data connections are necessary. Regularly test and maintain these devices to ensure they're ready when needed.
Emergency Contacts: Have a list of emergency contacts, including the coast guard, nearest harbors, and family members. Know the distress signals and procedures.
Community Interaction: Participate in local events and get to know fellow seafarers when you dock. Online forums and groups can also provide support and friendship.
Personal Relationships: If you're sharing your boat, good communication is key to maintaining healthy relationships in a confined space. Regular contact can help mitigate feelings of homesickness and isolation for those leaving loved ones on land.
Entertainment: Books, movies, music, games, or hobbies can fill downtime and provide a mental break from the rigors of boat life.
Pros and Cons of Life at Sea
Pros of Life at Sea
Freedom and Adventure: Living on a boat allows for exploring and traveling to different places. It offers an adventurous lifestyle, far from the conventional routines of land life.
Connection with Nature: Ocean living brings you closer to nature, with opportunities to witness breathtaking sunrises and sunsets, marine wildlife, and star-filled night skies.
Simplicity: Boat life can foster a minimalist lifestyle, reducing the clutter of unnecessary possessions and focusing on what's truly important.
Community: The boating community is often close-knit, with fellow sailors sharing advice, stories, and camaraderie.
Personal Growth: The challenges of living on a boat can foster resilience, problem-solving skills, and adaptability.
Cons of Life at Sea
Physical and Emotional Challenges: Oceanic living can be physically demanding and emotionally challenging due to isolation, confined spaces, and unpredictable weather.
Maintenance Responsibilities: Boats require continuous maintenance and repairs, which can be time-consuming and costly.
Limited Resources: Managing resources like water, food, and fuel can be challenging compared to the ready availability on land.
Safety Risks: The potential for emergencies, from extreme weather to mechanical breakdowns, poses safety risks.
Legal and Environmental Considerations: Navigating maritime laws and maintaining environmentally responsible practices can be complex.
The pros and cons of life at sea can vary greatly depending on personal preferences, skills, and the type of boat and equipment you have. Thorough preparation and realistic expectations can help make the experience rewarding despite the challenges.