Eddyline vs. Delta Kayaks: A Comparison
You've probably come across Eddyline and Delta brands if you're a first-time kayak buyer. They are household names in the kayak industry. But which brand is better? Eddyline is a staple for kayakers, and Delta is a popular brand as well. Let's figure this out in this edition of Eddyline vs. Delta kayaks.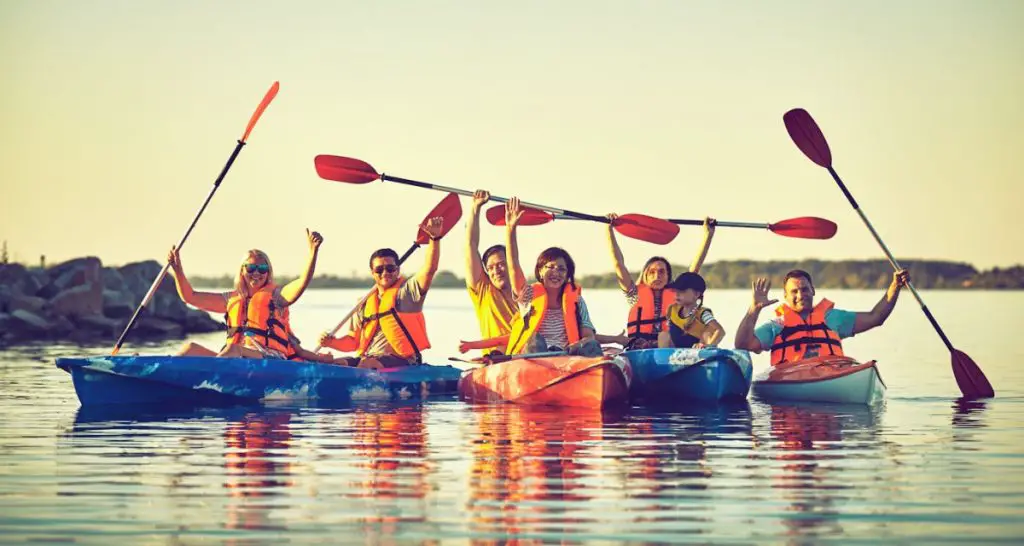 Eddyline Kayas (Overview)
First, let's get a brief overview of Eddyline kayaks.
Eddyline is an American kayak company located in Burlington, Washington. Tom Derrer founded Eddyline in 1971 to supply recreational kayaks to willing buyers. As well, Eddyline is what we refer to as a staple for any kayaker. (source)
You may choose to invest in any other brands, but Eddyline is a favorite for many in the community. You may find that many kayakers turn to Eddyline or own an Eddyline in their collection. 
A Look At The Eddyline Kayak Models
Eddyline offers kayaks that serve four different purposes:
Sit on top
Recreational
Touring
Fishing
In total, Eddyline offers 18 different types of kayaks. Eddyline's most popular kayak is the Fathom. Thanks to its design, the Fathom became a dream for most kayakers, and according to the reviews, it will not fail you. 
As a touring boat, the Fathom aims to outperform other models in its category and its competitors. Regardless, this article will not focus solely on the Fathom but Eddyline as a brand in the kayak industry. 
Eddyline offers parts and accessories on its online store and some fun and edgy merch for kayakers. Lastly, the kayaks range from 10″ to 18″ with the 12″ being the most popular of the sizes. 
Pros And Cons
Here are some of the pros that come with owning an Eddyline kayak:
High performance and lightweight kayaks
Specialized kayaks
They offer additional parts and accessories
The use of Eddyline's Carbonlite material.
Cons
Can be quite expensive
It may not be beginner-friendly. 
Delta Kayaks (Overview)
Now let's look at Delta kayaks and see what this company has to offer.
Delta is a Canadian kayak manufacturing company located in Maple Ridge, British Columbia. They have over 35 years of experience as a kayak manufacturer. The brand mentions that they also use computer-aided design (CAD) to develop their kayaks. (source)
A Look At The Delta Kayak Models
Delta's kayak models heavily focus on touring. When you check their product catalog, they have kayaks that strive to serve four different purposes:
Adventure recreational kayaks
Light touring
Touring
Performance touring
Delta is offering ten different kayaks that fall into different categories. So, what's the best Delta kayak? The Delta 16 is overall a fantastic kayak. Delta optimized the Delta 16 for performance (it falls in the performance touring category), and for the experienced kayaker, it's a welcome addition to your kayak collection. 
Delta names their kayaks according to their size, with the Delta 17 being the longest. According to the naming system, you can assume that the longer the kayak, the better the performance. 
Pros And Cons
Here are the pros and cons that come with owning a Delta kayak.
Pros
All of Delta's kayaks offer a lot of storage space.
They are lightweight. 
Delta is known for being beginner-friendly.
The Spring-Loaded Skeg System.
Cons
Limited versatility in their catalog.
Delta vs Eddyline: Comparing These Two Brands
Now that we have a general idea of Delta and Eddyline kayaks. We can now compare these two brands and their kayaks. The two brands have been head to head in the kayak industry for a long time. 
As a result, the biggest difference between these two brands is that one is Canadian and the other is an American brand.  
You will surely get the best of both worlds (kayaks) with these brands in terms of results. Putting that aside, let's compare these two kayak brands and help you decide on which one you should buy. 
Performance: Eddyline vs Delta
Performance is a significant aspect of any kayaker. You want your kayak to enhance your skill. You also want a kayak that you can fully optimize and utilize. We would have to give it to Eddyline in terms of performance, only by a slight margin. 
Why? Well, it's all thanks to Eddyline's Fathom. It's a great kayak that defied the odds and brought a new high-quality standard to the industry. 
Delta is still significant in regards to performance, you can't go wrong with it, but Eddyline offers a unique level of performance. Something different from its competitors. 
Materials: Delta or Eddyline
A kayak's material is a make-or-break element on this list. The material a manufacturer decides upon will determine the weight and durability of the kayak. Eddyline uses its very own Carbonlite material that is proprietary to Eddyline Kayaks. (source)
On the other hand, Delta molds its kayaks from high-grade thermoplastic material. The kayak's hull and deck are crafted of a combination of ABS (a common thermoplastic polymer) and Acrylic, extruded as one solid material. (source)
Carbon is an expensive material and forms the most lightweight and sturdy kayaks. You will notice that many luxury brands will use carbon to make their kayaks because of their durability. (source)
In this case, I'll give it to Eddyline again because of its Carbonlite material. 
Ease Of Use: Delta vs Eddyline
Delta is a clear winner here. Delta is well-known for how easy it is for kayakers with varied experiences. It doesn't matter whether you're a veteran kayaker or a beginner; Delta kayaks rank high on the ease of use scale. 
Product Variety: Eddyline or Delta
Eddyline offers kayaks that serve different purposes, but Delta focuses on touring and recreational kayaks. Eddyline also offers fishing kayaks which says a lot about a brand's variety. 
Are Delta Kayaks Durable?
Delta makes its kayaks from highly specialized thermoplastic materials. This plastic is high quality and focuses on exceptional performance and durability. So, you can say with clarity that Delta kayaks are durable.  
Eddyline Kayaks or Delta Kayaks: Which is Better?
We recommend Eddyline over Delta. Delta makes great kayaks, but when it comes down to it, Eddyline offers superior kayaks. Thanks to Eddyline's many attributes, they are worth the investment. 
Delta may be a staple for kayakers, but it can also go toe to toe with Eddyline. We still recommend Eddyline, but Delta is a close second. 
Source