Long Canoes or Short Canoes: Which is Best for Your Next Canoeing Adventure?
Canoeing is a thrilling outdoor activity that allows you to explore the natural beauty of rivers, lakes, and streams. It's a perfect way to escape the hustle and bustle of daily life and immerse yourself in nature. However, when choosing a canoe, you'll face a fundamental decision: long or short.
No definitive answer is whether a long or short canoe is best for your next adventure, depending on personal preferences, water conditions, and activities. Both types have advantages and disadvantages, and it's important to consider all factors before deciding.
This article will explore the differences between long and short canoes and provide the information you need to decide on your next canoeing adventure.
Discovering Your Canoeing Style: What Floats Your Boat?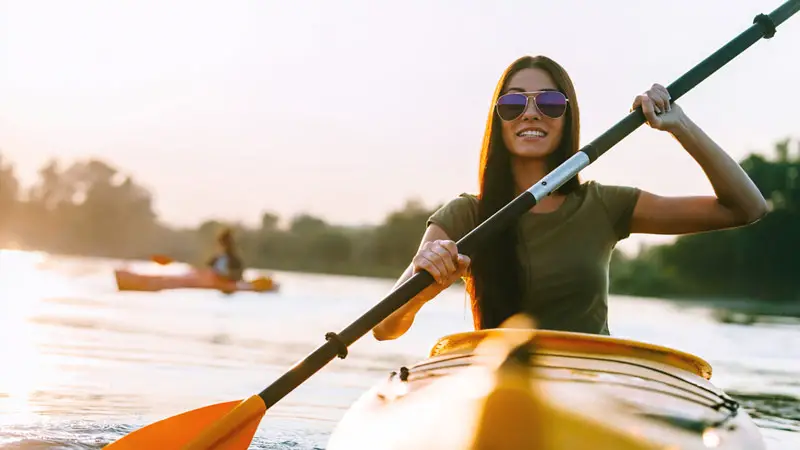 Canoeing is a fantastic way to explore the great outdoors, exercise, and create lasting memories with friends and family. But with so many options, how do you choose the right canoe for your needs and preferences? When I started canoeing, I had to figure out which style worked best. Through trial and error, I found that considering the following factors helped me discover what truly "floats my boat."
Purpose of Your Canoeing Adventures: What do you plan to use your canoe for the most? Are you looking to enjoy serene solo trips or spirited group outings? A short canoe might be more suitable for quiet solo or tandem paddling, as it provides a more intimate experience. A long canoe might better accommodate more people and gear if you plan on family trips or larger group adventures.
Paddling Techniques and Comfort: Your comfort and paddling style are essential in determining the best canoe length for you. As a beginner, I found that short canoes were easier to maneuver and required less paddling effort. However, as my skill level increased, I discovered the benefits of using a long canoe, such as greater speed, improved tracking, and better stability in rougher waters.
Exploring Different Waterways: Consider the types of waterways you'll be frequenting. Short canoes are ideal for navigating narrow streams, tight turns, or shallow waters. On the other hand, long canoes perform better in open water, large lakes, and rivers, where their length and stability can easily handle waves and currents.
Adventure Duration and Storage Needs: If you plan on taking multi-day canoe trips, a long canoe can provide more storage space for gear and supplies. Short canoes, while more portable and easier to transport, may not offer enough room for extended journeys.
Personal Preferences: Ultimately, your preferences play a significant role in determining your canoeing style. My love for solo exploration and maneuverability led me toward a short canoe. However, you may find that the camaraderie of group trips or the desire for longer adventures draws you to a long canoe.
Long Canoes: Making Memories with Family and Friends
Canoeing is a timeless activity that brings people together and fosters meaningful connections. Long canoes, in particular, offer the perfect opportunity to create unforgettable memories with your loved ones. Here's how choosing a long canoe can enhance your family and friends canoeing experiences:
Shared Paddling Experience: One of the most rewarding aspects of canoeing is working together to navigate the water. You can have up to three or four paddlers with a long canoe, creating an incredible bonding experience. The shared effort and teamwork required to steer a long canoe can foster camaraderie and lasting memories.
Accommodating Various Skill Levels: Long canoes are typically more stable, making them an excellent choice for beginner paddlers or mixed-skill groups. Their length and stability help to prevent capsizing and provide a more comfortable experience for those new to the sport or those who may be hesitant about canoeing.
Spaciousness for Gear and Passengers: Long canoes offer ample room to accommodate additional passengers, pets, or gear. This extra space makes planning family outings, group camping trips, or even a leisurely picnic on the water easier. You can enjoy the company of your loved ones without feeling cramped or worrying about storage limitations.
Better Performance in Varied Water Conditions: Long canoes are designed to handle various water conditions, from calm lakes to swift rivers. Their excellent tracking and increased stability make them reliable for group outings, ensuring everyone feels safe and secure throughout the adventure.
Creating Lifelong Memories: The moments spent paddling, laughing, and exploring with family and friends in a long canoe are priceless. These shared experiences become cherished memories that last a lifetime. The ability to accommodate more people in a long canoe means you can include grandparents, young children, or even friends who might not have otherwise participated in a canoeing adventure.
In conclusion, long canoes provide the perfect setting for creating unforgettable memories with family and friends. Their stability, space, and performance make them ideal for group outings, ensuring everyone has a fantastic time on the water. Whether planning a family vacation or a weekend getaway with friends, a long canoe will surely make your canoeing adventure one for the books.
Short Canoes: The Freedom of Solo Exploration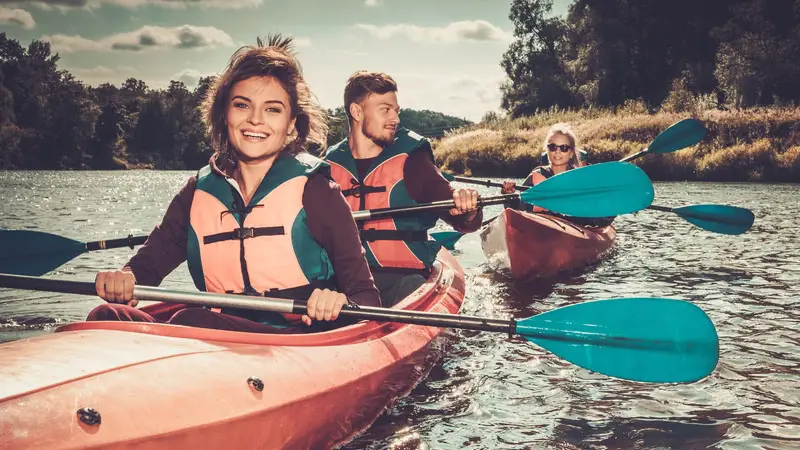 While long canoes offer a fantastic group experience, short canoes hold their special charm. For those who crave the serenity and independence of solo exploration, short canoes provide the perfect vessel for discovering nature's wonders on your terms. Here's why a short canoe can be the key to unlocking a world of personal adventure:
Maneuverability and Control: Short canoes are generally easier to maneuver, allowing you to navigate tight turns, narrow streams, and shallow waters with ease. Their responsive handling gives you complete control, enabling you to explore hidden waterways and access remote locations that might be difficult or impossible to reach in a long canoe.
Lighter and Easier to Transport: Short canoes are typically lighter and more compact than their longer counterparts, making them more convenient to transport to and from the water. This ease of portability allows you to venture to new locations and expand your canoeing horizons without the hassle of handling a heavier, bulkier vessel.
Intimate Connection with Nature: Paddling a short canoe offers a more intimate experience with your surroundings. As you glide silently through the water, you can immerse yourself in nature, taking in the sights, sounds, and smells around you. The solitude of solo canoeing provides a peaceful environment for reflection, relaxation, or even wildlife observation.
Building Confidence and Paddling Skills: When you're in a short canoe, you're responsible for every stroke and decision, allowing you to hone your paddling skills and build confidence in your abilities. Mastering the art of solo canoeing can be an incredibly rewarding experience as you develop a deeper understanding of the water, your canoe, and yourself.
Customizable Adventure: One of the greatest advantages of solo canoeing is the freedom to tailor your adventure to your preferences. With no need to accommodate the desires or schedules of others, you can set your own pace, choose your destinations, and embark on spontaneous detours whenever the mood strikes.
In conclusion, short canoes provide unparalleled freedom and independence, opening up solo exploration possibilities. Their maneuverability, portability, and the intimate connection they offer with nature make them the ideal choice for those seeking a personal adventure on the water. So grab a paddle, hop in your short canoe, and embark on a journey of self-discovery and unforgettable experiences.
Comparing Maneuverability: My Experiences with Long and Short Canoes
Maneuverability plays a significant role in determining the right canoe for your adventures. Over the years, I've had the opportunity to paddle long and short canoes firsthand, experiencing their unique handling characteristics. Here's what I've learned about the maneuverability of each type of canoe:
Short Canoes: Agile and Responsive: My experience with them has shown that they are more agile and responsive, making them a joy to paddle in tight spaces or when quick turns are necessary. I've found that short canoes excel in narrow streams, winding rivers, or shallow waters, allowing me to easily navigate these challenging environments. 

Short canoes are also lighter, which makes them easier to carry and portage when needed. Their compact size and responsive handling enable me to explore more remote or hard-to-reach locations that might be inaccessible with a longer canoe.
Long Canoes: Steady and Stable: Long canoes offer different maneuverability. Although they may not be as agile as their shorter counterparts, their length provides excellent tracking and increased stability in various water conditions. When paddling a long canoe, I've found that it requires less effort to maintain a straight course, making it ideal for covering long distances.

The stability and tracking of a long canoe shine in open water, large lakes, or rivers with strong currents. They can handle waves and choppy conditions better than short canoes, providing paddlers with a more secure and comfortable experience.
Striking a Balance: Tandem Canoeing: If you're looking for a middle ground between the maneuverability of a short canoe and the stability of a long canoe, consider trying tandem canoeing. Paddling with a partner allows you to distribute the workload and better control the canoe's direction and speed. This shared effort can make navigating tricky turns or handling challenging conditions easier.
Adapting to Your Environment: Ultimately, the maneuverability of a canoe is influenced by the environment in which it's used. The key is choosing the right canoe for your specific needs and the type of waterways you'll explore. Selecting a canoe that suits your intended adventures ensures an enjoyable and rewarding paddling experience.
Storage Space and Portability: How I Choose My Canoe for Each Adventure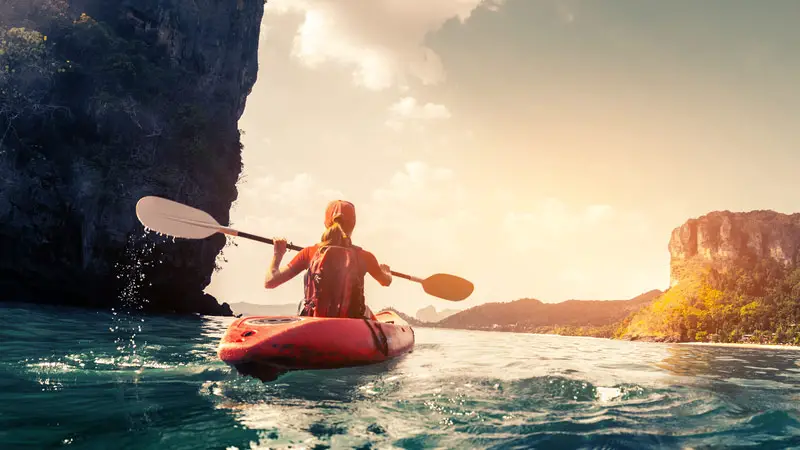 Considering your vessel's storage space and portability is crucial when planning a canoeing adventure. As an avid canoeist, I've learned to weigh these factors based on the type of trip I'm taking and the specific needs of my journey. Here's how I choose my canoe for each adventure, keeping storage and portability in mind:
Day Trips and Recreational Paddling: I prefer a short canoe for casual day trips due to its portability and ease of handling. While it may not offer as much storage space as a long canoe, it typically has enough room for essential gear like a small cooler, personal belongings, and safety equipment. The lightweight nature and compact size make it easy to transport and launch, and its maneuverability provides a fun and agile paddling experience.
Multi-Day Excursions and Camping Trips: When embarking on multi-day canoe trips or camping adventures, I opt for a long canoe because it offers more storage space for gear, supplies, and personal items. The extra room ensures I can carry everything for a comfortable and well-prepared journey. Long canoes also provide better stability and tracking, making them better suited for covering long distances and handling varied water conditions.
Fishing Expeditions: For fishing trips, I consider factors like stability, storage space for fishing gear, and the ability to maneuver in tight spaces. Depending on the type of waterway and the amount of gear I plan to bring, I choose between a short and a long canoe. If fishing in smaller, more secluded areas, I might opt for a short canoe for its maneuverability. However, a long canoe might be better if I'm fishing in open waters with more gear.
Solo vs. Group Adventures: When deciding on a canoe for solo trips, I lean towards a short canoe for its portability and ease of handling. I prefer a long canoe for group outings or family trips to comfortably accommodate additional passengers and gear. This way, everyone can enjoy the adventure without feeling cramped or overloaded.
Transport and Storage Considerations: Before selecting a canoe for any adventure, I consider how to transport it to and from the water. I consider the size of my vehicle, available roof rack or trailer options, and the ease of loading and unloading. Additionally, I think about where I'll store the canoe when not in use. Short canoes are generally easier to store due to their compact size, while long canoes may require more space or specialized storage solutions.