How to Increase Your Boat's Weight Capacity: Tips and Techniques for Safely and Effectively Maximizing Your Vessel's Load
Navigating the vast expanses of the ocean or a serene lake on a sunny day is an exhilarating experience that boat owners cherish. However, one common concern that can potentially dampen this joy is the limitation of your boat's weight capacity.
Overloading can compromise safety, affect the boat's performance, and even lead to legal issues. Hence, understanding and potentially increasing your boat's weight capacity becomes crucial to your boating journey. This article sheds light on techniques to safely and effectively maximize your vessel's load, ensuring you get the most out of your maritime adventures.
Increasing a boat's weight capacity involves improving buoyancy and balance. Add extra flotation devices like pontoons or outriggers. Redistribute weight evenly. Use lightweight materials for equipment and fittings. Always prioritize safety and legal limits to prevent capsizing or sinking.
Harnessing the right information about your boat's load-carrying capability and employing the correct strategies can significantly influence your boating experience. Whether you're looking to carry more equipment for a fishing trip, accommodate more passengers for a leisurely ride, or balance the weight for optimal performance, this piece will provide you with a comprehensive guide. 
Through practical tips and proven techniques, we'll help you navigate the sometimes choppy waters of maximizing your vessel's weight capacity, all while prioritizing safety and adhering to regulations.
The Importance of Buoyancy and Balance in Boating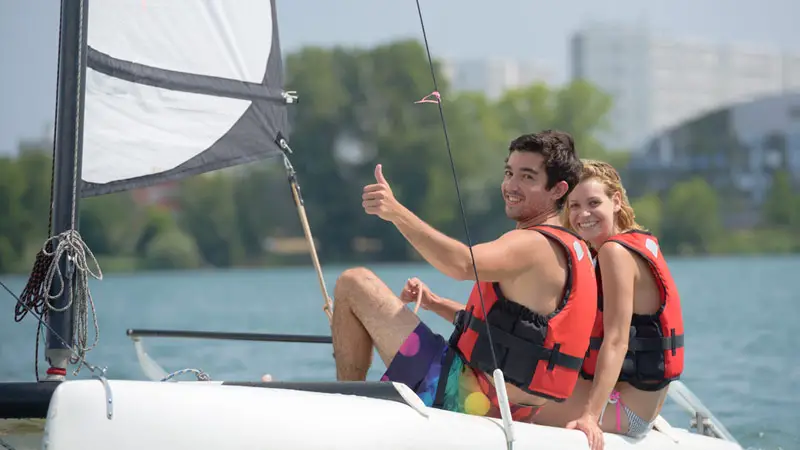 Buoyancy, simply put, is the force that allows your boat to float. It's a principle governed by Archimedes' law, stating that the upward buoyant force exerted on a body immersed in a fluid, whether partially or fully submerged, is equal to the weight of the fluid displaced by the body. 
When it comes to boats, this means the weight of the water displaced by your boat must be equal to or more than the weight of your boat (including the load) to stay afloat. Hence, improving your boat's buoyancy is key if you want to increase your boat's weight capacity.
On the other hand, balance is about evenly distributing the weight on your boat. A boat with an uneven load can list, pitch, or yaw, making it difficult to control and increasing the risk of capsizing. Proper weight distribution also improves the boat's performance and fuel efficiency. 
Ideally, the boat's center of gravity should be as low as possible to maintain stability. It's about how much weight your boat can carry and where it is placed. Therefore, mastering the art of balance is an essential aspect of safely and effectively maximizing your vessel's load.
How to Improve a Boat's Buoyancy: Adding Flotation Devices
Adding additional flotation devices can effectively improve buoyancy to increase your boat's weight capacity. These devices provide supplementary lift, enabling your boat to carry more weight without compromising its stability or safety. Strategically placing these devices can significantly boost your vessel's load-bearing capacity.
Pontoons: Adding pontoons to your boat can greatly enhance buoyancy. Pontoons are hollow, cylindrical structures that displace a large amount of water, providing substantial additional lift. They can be attached to the sides of your boat, effectively converting it into a pontoon boat.
Outriggers: Outriggers are a type of flotation device extending from the boat's sides. Like pontoons, they provide additional lift and have the added benefit of improving the boat's stability, particularly in rough waters.
Inflatable Float Bags: These are typically used in kayaks and canoes but can also be used in other boats. When inflated, they displace water, increasing buoyancy. They can be deflated for storage, making them a versatile and flexible option.
Foam Inserts: Closed-cell foam can be inserted into empty spaces within your boat's hull. This foam is light, durable, and water-resistant and can significantly increase buoyancy.
Remember, when adding flotation devices, it's crucial to maintain the boat's balance to ensure stability and prevent listing or capsizing.
Balancing a Boat: Redistributing Weight for Optimal Balance
Redistributing weight on your boat to achieve optimal balance is critical in increasing its weight capacity. An unevenly distributed load can lead to instability, affecting the boat's performance and potentially increasing the risk of capsizing. Here are some tips on how to redistribute weight for balance:
Center of Gravity: Aim to keep your boat's center of gravity as low as possible. This can be achieved by placing heavier items or equipment at the bottom of the boat and as close to the center as possible.
Even Distribution: Distribute the weight evenly on both sides (port and starboard) of the boat. If you're carrying passengers, instruct them to space themselves out evenly.
Front and Back Balance: It's also important to balance the weight between the boat's front (bow) and back (stern). Too much weight at the back can cause the boat to plow through the water, increasing drag and decreasing speed and fuel efficiency. Conversely, too much weight at the front can make the boat harder to steer.
Adjustment While on Water: Be prepared to adjust weight distribution while on the water, as conditions can change. For instance, if the wind picks up, it might be necessary to move weight to counterbalance it.
Secure Your Load: Make sure everything on your boat is secured. This prevents items from shifting around, which can suddenly alter the boat's balance.
Remember, the goal is to maintain an even keel where the boat is level and stable. 
Boat Weight Capacity: Replacing Heavy Equipment with Lightweight Alternatives
Replacing heavy equipment with lightweight alternatives is an effective strategy to increase your boat's weight capacity. Heavy items on a boat take up a chunk of your weight allowance and impact the boat's balance and maneuverability. Opting for lighter alternatives can reduce the overall weight without sacrificing functionality, freeing up capacity for additional load.
Consider your boat's fixtures, fittings, and any equipment you carry aboard. Can the traditional lead-acid battery be replaced with a lighter lithium-ion version? Could the heavy wooden furniture be swapped out for items made of aluminum or composite materials? Is it possible to choose lighter, high-strength synthetic ropes over traditional heavy ones? 
Even the anchor, a necessary but often hefty piece of equipment, comes in lightweight designs that reduce your boat's weight. The key is to review each item carefully and identify potential opportunities for weight reduction. This method of weight management not only increases your boat's capacity but can also improve its fuel efficiency and speed.
Safety Considerations When Increasing a Boat's Weight Capacity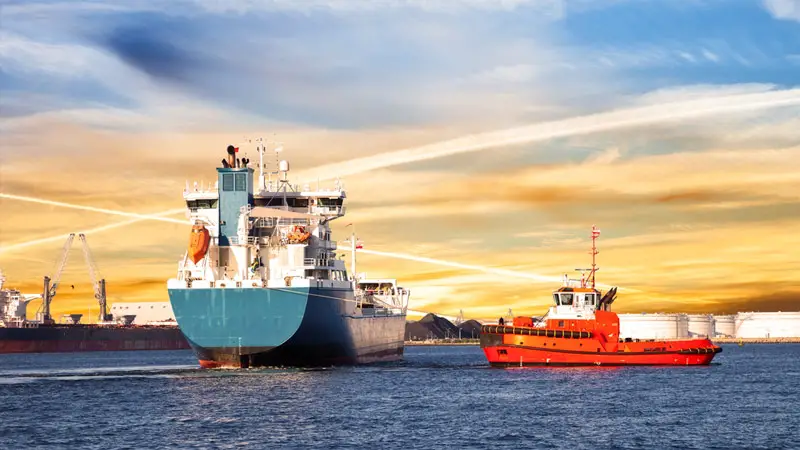 When increasing your boat's weight capacity, safety should always be your paramount concern. Overloading a boat can lead to serious accidents, including capsizing or sinking. Here are some crucial safety considerations:
Stability: As you increase your boat's weight capacity, ensure its stability is not compromised. A stable boat should be able to return to an upright position after being tilted. Overloading can affect this self-righting ability, making the boat prone to capsizing.
Freeboard: Freeboard refers to the distance between the waterline and the lowest point of the boat where water could enter, such as a deck edge or an open window. An overloaded boat will have reduced freeboard, making it easier for water to enter the boat, which can lead to sinking.
Maneuverability: An overloaded boat is harder to control. It may not respond as expected to steer inputs and may take longer to stop or turn, increasing the risk of accidents.
Structural Integrity: Overloading can stress the boat's structure beyond its design limits, leading to damage or catastrophic failure.
Legal Limits: Be aware that there are limits on how much weight a boat can legally carry, determined by factors such as the boat's size and design. Exceeding these limits can result in fines, invalidation of your insurance, or even criminal charges if an overloaded boat causes an accident.
Life Jackets and Safety Equipment: Regardless of the boat's weight capacity, there should always be enough life jackets for everyone aboard, and they should be worn at all times. Also, ensure all safety equipment, such as fire extinguishers and flares, are easily accessible and not buried under other cargo.
Always remember safety comes first. No extra capacity is worth compromising the safety of those aboard your vessel.
Legal Aspects of Overloading Your Boat
Understanding the legal aspects of overloading your boat is vital to maintain compliance and ensuring safety. The manufacturer assigns each boat a maximum weight capacity based on its size, design, and material. 
This is often found on a plate or sticker inside the boat, commonly called the boat's capacity plate. Exceeding this limit is not just unsafe, but it can also lead to legal repercussions. In many jurisdictions, marine patrols regularly check boats for overloading, and non-compliance can result in hefty fines, suspension or revocation of your boating license, or even criminal charges in the event of an accident caused by overloading. 
Additionally, overloading can invalidate your boat's insurance policy, leaving you exposed to significant financial risk in the event of an accident. Always respect the stated weight limit to stay on the right side of the law and ensure the safety of all aboard.