How Long Does It Take To Travel One Mile By Boat? Explained
Imagine a gentle breeze on your face, the rhythmic lull of water against the hull, and an open stretch of the water before you. As an enthusiast or perhaps a newcomer to the boating world, one of the most intriguing questions you may have asked yourself is, "How long does it take to travel one mile by boat?" It's not just a question about distances and speed but also a probe into the heart of the boating experience itself.
Traveling one mile by boat can take 1 to 60 minutes, depending on the boat's speed. For example, a speedboat traveling at 60 mph would take 1 minute, while a slow-moving sailboat at 1 mph might take 60 minutes.
This might seem straightforward, but as we delve deeper, you'll discover its answer is wrapped in layers of variables and nuances. Factors such as the type of boat, the conditions of the sea, and even the captain's skill can significantly influence the time it takes to cover that one nautical mile. So, join me as we embark on a voyage to unravel this maritime mystery, navigating the fascinating intricacies of boating speeds and distances.
Understanding Nautical Miles: The Maritime Measure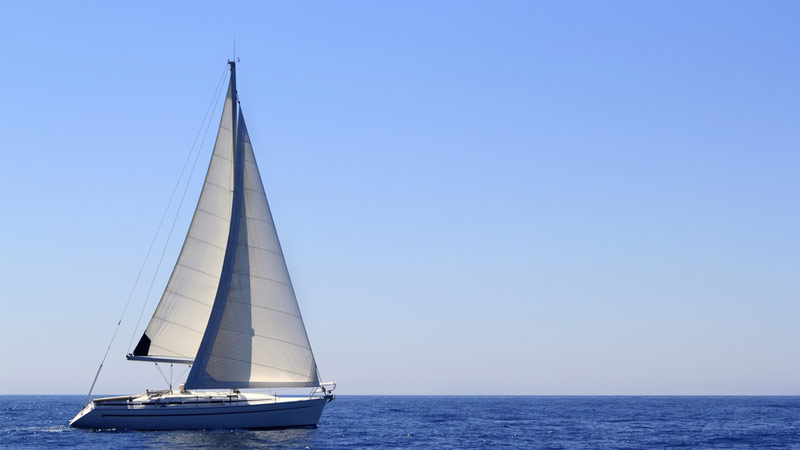 Regarding sea or air travel, the nautical mile is the standard unit of measurement used worldwide. But what exactly is a nautical mile, and how does it differ from the land mile we're more familiar with?
A nautical mile is based on the earth's circumference and is equal to one minute of latitude. It is slightly longer than a land mile, arbitrarily defined as 5,280 feet. One nautical mile measures 1.1508 land miles, or 6,076 feet. This slight difference may not seem like much, but it can add up when covering long distances.
To change knots to mph, multiply the knot speed by 1.15078. Conversely, to convert mph to knots, you'd multiply the speed in mph by 0.868976.
For example, if a boat travels at 20 knots, it moves at about 23 mph (20 knots * 1.15078 = 23.0156 mph). Conversely, if a car is moving at 60 mph, it's traveling at approximately 52 knots (60 mph * 0.868976 = 52.13856 knots).
Why use a different unit of measurement for sea travel, you might ask? The answer lies in the earth's spherical shape. Nautical miles correspond directly to degrees of latitude, making it easier for mariners and aviators to navigate using charts and maps.
In exploring how long it takes to travel one mile by boat, we'll focus on nautical miles, the actual language of the sea. So, let's set sail and delve further into boating speeds and distances.
Types of Boats and Their Average Speeds
Boating is a broad term that covers various watercraft, each with its unique characteristics and average speeds. From the slow and serene sailboat to the fast and furious speedboat, the time it takes to travel a nautical mile can vary greatly. Let's look at the average speeds of some common types of boats to better understand how quickly they can cover this distance.
Sailboats: Sailboats harness the power of the wind to propel themselves forward. The speed of a sailboat depends significantly on the wind's strength and direction, the boat's design, and the sailor's skill. On average, a cruising sailboat might achieve 4 to 6 knots. Some high-performance racing sailboats can achieve much higher speeds, especially when favorable wind conditions. However, without wind, sailboats can be much slower or even stationary.
Motorboats: Motorboats, as the name suggests, are powered by engines. They come in various sizes, from small dinghies to larger yachts. The speed of a motorboat is largely dependent on the power of its engine and its hull design. A small motorboat with a powerful outboard engine can travel around 15-20 knots, while larger motor yachts, designed more for comfort and luxury than speed, may average 10-15 knots.
Speedboats: Speedboats are the sports cars of the water world. They are designed specifically for high speed and excitement. With their powerful engines and streamlined hulls, speedboats can reach speeds of over 60 knots, making them one of the fastest options for marine travel. However, their high speed often comes at the cost of fuel efficiency and comfort.
Cruise Ships: Cruise ships are like floating cities, with restaurants, pools, and entertainment facilities. Despite their size, cruise ships are surprisingly fast. Thanks to their powerful engines, they can maintain an average speed of about 20-25 knots. Their speed is carefully regulated to ensure passenger comfort and safety.
Fishing Boats: Fishing boats prioritize stability and space for equipment over speed. They are designed to withstand various sea conditions, from calm lakes to rough seas. The average speed of fishing boats is usually around 10-15 knots, although this can vary depending on the size of the boat and the type of fishing it is designed for.
Kayaks/Canoes: Kayaks and canoes are human-powered boats propelled by paddling. The speed of these boats depends entirely on the paddler's strength and endurance. On average, a person in a kayak or canoe can maintain a speed of around 3-4 knots, although this can be higher with a strong and experienced paddler. It's noteworthy that kayaks and canoes are primarily designed for leisure, exercise, and exploring close to shore rather than quickly covering long distances.
Factors Affecting Boat Speed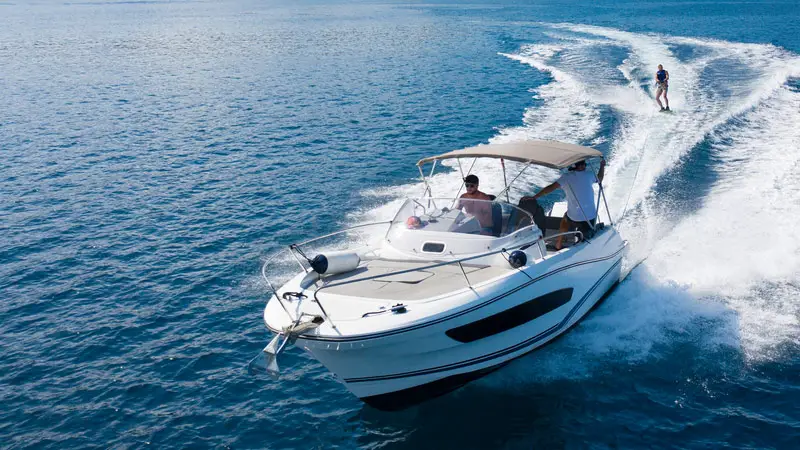 When it comes to the speed of a boat, several factors can influence how quickly it can travel a nautical mile. Here are some of the key factors:
Boat Design: A boat's size, shape, and materials can significantly affect its speed. For instance, a long, narrow hull is more streamlined and can cut through the water more easily than a short, wide one. Similarly, lightweight materials can increase a boat's speed.
Wind and Current: The wind's direction and strength are crucial for sailboats. A strong tailwind can significantly increase a sailboat's speed. Depending on its direction, the water current can either aid or hinder progress for all boats.
Water Conditions: Calm waters allow faster speeds, while rough waters slow boats down. Waves and swells can also affect a boat's speed, as they cause resistance and can make navigation more challenging.
Load: A boat's weight can also influence its speed. A heavily loaded boat sits deeper in the water, creating more drag and slowing the boat down. This includes not only cargo but also passengers, fuel, and water.
Maintenance: Regular maintenance of a boat's hull and engine can improve performance. A clean, smooth hull reduces drag, while a well-maintained engine operates more efficiently.
The Operator's skill: The boat's operator also plays a role. An experienced sailor or captain can subtly adjust the boat's course or sail trim to maximize speed.
Speed Calculation: How To Determine Your Boat's Speed
Determining your boat's speed isn't as simple as looking at the speedometer, particularly because many smaller boats don't even have one. Even if your boat has a speedometer, it can be useful to calculate your speed manually, especially if your instrument malfunctions or if you want to confirm its accuracy. Here's a basic method to determine your boat's speed:
Choose a Fixed Point: Find a fixed point in the water, like a buoy, landmark, or navigation aid. Make sure it's something you can easily see from a distance.
Measure the Time: Using a stopwatch or the timer on your phone, measure the time your boat travels from your starting location to the fixed point.
Calculate the Distance: If you know the distance to the fixed point in nautical miles, great. If not, use a nautical chart, GPS, or an app that can help you determine the distance.
Calculate the Speed: Once you have the time it took to travel and the distance, you can calculate your speed. Speed is simply distance divided by time. If your distance is in nautical miles and your time is in hours, the result will be in knots.
For example, if it took 30 minutes (or 0.5 hours) to travel 1 nautical mile, your speed would be 1 ÷ 0.5 = 2 knots.
Remember, this method gives you an average speed over the distance you traveled. If your speed varied, this won't reflect your boat's maximum or minimum speed, but it's a good approximation of your typical speed under the conditions you measured.
Always be aware of your boat's speed for safety and to plan your trip effectively. But remember, speed is just one factor to consider when boating – safety, and respect for other water users are equally, if not more, important.
The Importance of Planning: Estimating Travel Time by Boat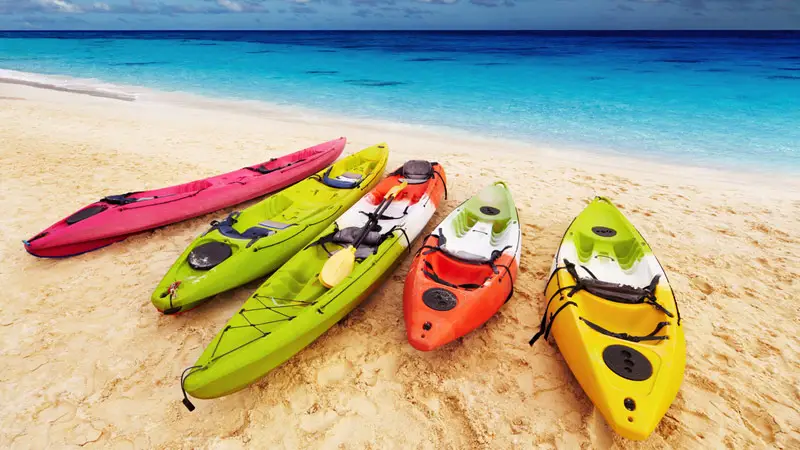 Regarding boating, planning is a crucial aspect that cannot be overlooked. Whether you're embarking on a short tour around a lake or a long voyage across the sea, estimating travel time accurately is essential for a safe and enjoyable journey.
Estimating travel time isn't as simple as dividing the distance by the speed of your boat. As we've explored, numerous factors can affect your boat's speed, such as weather conditions, sea state, the type of boat you're operating, and its load. All of these aspects must be considered when planning your trip.
Understanding the average speed of your specific type of boat is the first step. Next, look at the weather forecast and sea conditions for the day of your voyage. Wind, waves, and currents can significantly impact your speed and should be factored into your calculations.
Consider the load your boat will be carrying. If you're heavily loaded with passengers or equipment, your boat may be slower than usual.
Don't forget to account for potential stops along the way, whether for sightseeing, fishing, swimming, or just taking a break. These can add significant time to your journey.
Lastly, always plan for unexpected delays. Mechanical issues can arise, weather can change, or you might encounter busy shipping lanes or restricted areas that require you to adjust your course.
By carefully estimating your travel time, you can ensure you have enough fuel and provisions, avoid traveling in poor light or adverse weather conditions, and make the journey more enjoyable for everyone. In the end, boating is as much about the journey as the destination, so a well-planned trip allows you to relax and enjoy the ride.
Safety Considerations When Boating: Speed Isn't Everything
While the speed of a boat and how quickly it can travel a mile is fascinating, it's crucial to remember that speed isn't everything when it comes to boating. Safety should always be your priority when setting out on the water.
One of the most important safety considerations when boating is to ensure you're not traveling too fast for the conditions. Even if your boat is capable of high speeds, rough waters, poor visibility, or heavy traffic can make it unsafe to travel at full speed. Adjust your speed to match the conditions and ensure you can stop or maneuver safely.
Next, it's crucial to maintain a proper lookout at all times. This becomes increasingly important as your speed increases. The faster you're traveling, the less time you have to react to obstacles or other vessels.
Remember, your boat isn't the only one on the water. Be aware of other boats, and follow the road rules for boating. This includes understanding right-of-way rules and using proper signals.
Ensure your boat is well-maintained and equipped with the appropriate safety gear. This includes life jackets for everyone on board, fire extinguishers, flares, a horn or whistle, and a first aid kit.
Lastly, never operate a boat under the influence of alcohol or drugs. Not only is it illegal, but it significantly increases the risk of accidents on the water.
In the end, boating is most enjoyable when it's done safely. Regardless of how fast your boat can travel a mile, always prioritize your and your passengers' safety above all else.