Why Should Boaters Slow Down While Passing Recreational Fishing Boats? Explained
As a passionate boater, there's nothing quite like gliding over the open water, the wind whipping through your hair, and the sun warming your face. I can still remember the first time I took the helm and the excitement and sense of freedom that came with it. But as much as we love to let loose on the water, it's important to recognize that our actions can have consequences for others. This brings us to a crucial topic: the importance of slowing down when passing recreational fishing boats.
Boaters should slow down while passing recreational fishing boats to ensure safety, prevent damage to fishing gear, and minimize disruptions to the fishing experience. Slowing down reduces the risk of collisions and the impact of wake, promoting a respectful and enjoyable environment for all.
When I began my boating journey, I had no idea how my actions could impact the fishing community. As I've grown in understanding and love for the water, I've realized the significance of safe boating practices. In this article, we'll dive deep into why boaters must reduce their speed when passing recreational fishing boats and explore the potential dangers and disruptions caused when this courtesy isn't followed. 
By shedding light on this often-overlooked aspect of boating etiquette, I hope to encourage a greater sense of understanding and camaraderie among all those who share the water.
The Importance of Boating Etiquette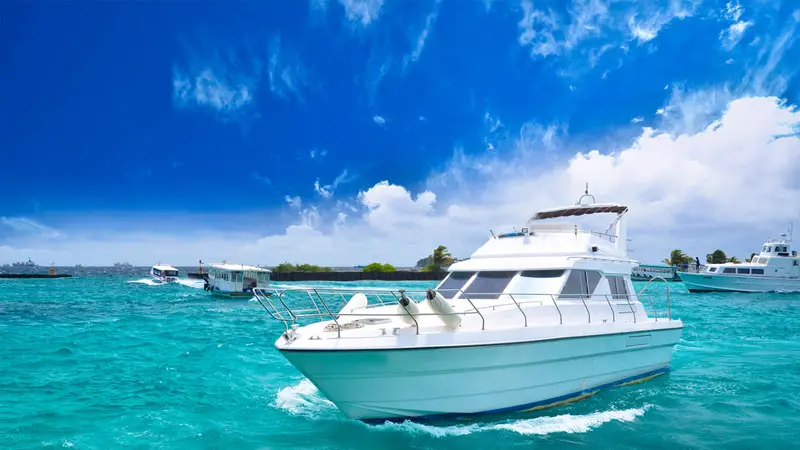 I've learned that boating etiquette goes beyond simple pleasantries; it plays a crucial role in ensuring a safe and enjoyable experience for everyone on the water. Just as we adhere to social norms and manners on land, practicing good boating etiquette demonstrates respect for fellow boaters and the environment. 
Over the years, I've found that being mindful of how my actions can impact others has allowed me to contribute to a harmonious and positive atmosphere on the water, fostering camaraderie among all who share this incredible pastime.
One key aspect of boating etiquette that I've always emphasized is slowing down when passing a recreational fishing boat. This seemingly small gesture can significantly impact the safety and enjoyment of those fishing and protecting their gear and the surrounding environment. 
As I've grown in my understanding of boating, I've taken the time to learn the reasons behind this practice and made it a point to implement it in my boating adventures. By doing so, I respect fellow water enthusiasts and contribute to the boating community's overall well-being.
Safety First: Reducing the Risk of Collisions
I know firsthand that ensuring the safety of everyone on the water should always be a top priority. It's a responsibility we all share that I take to heart. One of the most critical aspects of maintaining a secure environment is reducing the risk of collisions. 
I remember when I first started boating, how important it was for me to exercise caution and slow down when navigating near people fishing from their boats. This gave me better control over my vessel and helped prevent accidents and potential injuries.
Over the years, I've seen recreational fishing boats often stationary or moving slower, with the anglers on board focusing on their fishing activities rather than navigating the waters. By slowing down when passing these boats, we give ourselves more time to assess the situation, take evasive action, and communicate with the onboard anglers. 
I've found that a slower speed allows for better reaction time, which is crucial in unexpected maneuvers or changes in conditions. As members of the boating community, we should prioritize safety and work to reduce the risk of collisions, ensuring a more enjoyable and secure experience for everyone on the water.
Protecting Fishing Gear and Equipment
I appreciate the time and investment in assembling the right fishing gear and equipment for a successful day on the water. As boaters, it's our responsibility to be mindful of this and do our part to protect the valuable equipment of our fellow boaters and anglers. Slowing down when passing a fishing boat is a simple yet effective way to prevent damage and ensure a positive experience.
Some of how slowing down can help protect fishing gear and equipment include:
Reducing wake: By minimizing our wake, we can prevent large waves from rocking the fishing boat, which could potentially damage their equipment or cause it to fall overboard.
Preventing line entanglement: A slower speed prevents us from getting too close to fishing lines, reducing the risk of entangling our propellers and causing costly damage to both our vessel and the angler's gear.
Minimizing disruption to bait and lures: High-speed boats can create disturbances in the water, which may scare away fish or disrupt the presentation of bait and lures. Slowing down helps to minimize these disruptions, allowing anglers to enjoy their fishing experience undisturbed.
Promoting communication and awareness: By slowing down, we allow ourselves to communicate with anglers on the fishing boat, ensuring that we're aware of any lines or equipment in the water and allowing us to navigate safely around them.
Legal Implications: Understanding No-Wake Zones and Speed Limits
As someone who has spent countless hours on the water, I can attest to the importance of understanding and adhering to local boating regulations, including no-wake zones and speed limits. 
These rules are in place to ensure the safety and enjoyment of all water users and protect the environment and marine life. Awareness of these regulations helps avoid fines or penalties and contributes to a more harmonious boating community.
In my experience, you must familiarize yourself with local laws and guidelines for the specific body of water you'll be navigating. This may include no-wake zones near marinas, docks, and shoreline areas and speed limits in certain channels or during specific times of the day. 
Taking the time to learn and respect these rules has allowed me to enjoy my boating adventures while demonstrating a commitment to the well-being of my fellow boaters, anglers, and the environment. 
By slowing down when passing recreational fishing boats, we uphold these legal requirements and foster a sense of mutual respect and cooperation among all who share the water.
Tips for Approaching and Passing Fishing Boats Safely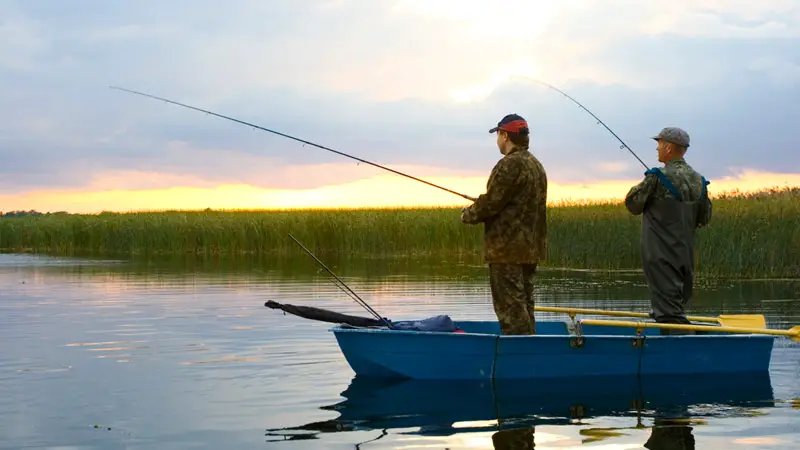 Over time, I've picked up various tips and tricks to ensure everyone involved's boating adventures are enjoyable and safe. One essential skill I've learned is approaching and passing fishing boats safely, ensuring that I minimize potential risks or disruptions to their activities. By following a few simple guidelines, we can all contribute to a safer and more harmonious environment on the water.
Some of the tips I've found useful for approaching and passing fishing boats safely include:
Assess the situation: Before approaching a fishing boat, take the time to observe its position, direction, and activity to determine the safest way to pass.
Keep a safe distance: Maintain a reasonable distance between your vessel and the fishing boat, giving you and the anglers ample space to maneuver if needed.
Reduce your speed: As you approach the fishing boat, slow down safely and courteously, minimizing your wake and any potential disruptions to their activities.
Communicate if necessary: If you're unsure about the safest way to pass or if there are lines or equipment in the water, don't hesitate to communicate with the anglers on the fishing boat. They'll appreciate your consideration and can guide how to proceed.
Be patient: Fishing is often a leisure activity, and the anglers may not be aware of your presence immediately. Give them time to acknowledge you and make any necessary adjustments to their gear before you pass.
Monitor your wake: Even after you've passed the fishing boat, keep an eye on your wake to ensure it doesn't cause any unexpected issues for the anglers.
Fostering a Positive Boating Community: The Benefits of Respectful Behavior
By treating fellow boaters, anglers, and the environment with consideration and care, we can create an atmosphere where everyone can enjoy their time on the water. I've found that this camaraderie enhances my boating experiences and promotes a strong sense of community among all who share this incredible pastime.
The benefits of respectful behavior, such as slowing down when passing recreational fishing boats, are multifaceted. First and foremost, it helps to ensure the safety of everyone on the water, reducing the risk of accidents and injuries. It also demonstrates our support for the fishing community, acknowledging their right to enjoy their activities undisturbed. 
By considering their gear and the surrounding environment, we also contribute to protecting and preserving marine ecosystems. Respectful behavior encourages a positive boating culture, where individuals from various backgrounds and interests can unite, united by their love for the water and a shared commitment to responsible and enjoyable experiences.