Largest Boat You Can Operate Yourself: Discovering the Size Limitations for Solo Boat Operators
Do you dream of cruising the open waters in a vessel that's big enough to accommodate your family and friends but small enough to operate on your own? If so, you're in luck! In this article, we'll explore the largest boat you can operate yourself and give you some tips on how to make the most of your boating adventure.
Generally, a boat up to 40-50 feet long can be operated solo. However, this depends on the operator's skill, experience, and the boat's setup, including automation and technology. Some experienced sailors may handle larger vessels, but safety and manageability become increasing concerns.
Whether you're a seasoned boater or a novice, we'll help you find the perfect vessel to suit your needs and make your next boating trip one to remember. So sit back, relax, and let's dive in!
The Basics: Understanding Boat Sizes and Types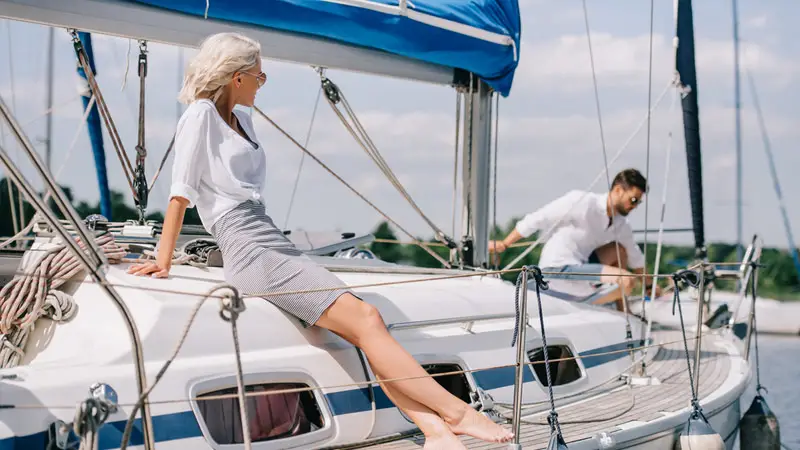 Before venturing into solo boat operations, it's crucial to understand the various types of boats and their sizes. Not all boats are created equal, and the size and type of the boat play significant roles in determining its operational complexity. Whether it's a motorboat, sailboat, or yacht, each vessel class brings its unique challenges and perks.
Motorboats: Typically smaller in size and ranging between 10 to 40 feet, motorboats are usually easier to handle. However, larger motor yachts can extend up to 100 feet or more and may require more experience and skill.
Sailboats: Sailboats demand a certain skill level, as you'll need to understand wind directions, rigging, and sailing techniques. They vary widely in size, from small dinghies to large cruising yachts.
Yachts: The term "yacht" often refers to a more luxurious boat, typically longer than 40 feet. Operating a yacht often involves managing advanced onboard systems and requires more comprehensive knowledge and experience.
Trawlers: Trawlers are typically used for long-distance, leisurely cruising. They range in size, but handling larger trawlers often demands more than one person unless they are set up specifically for solo operations.
Multihull Boats (Catamarans and Trimarans): These boats offer stability and space. They can range from small and manageable sizes to large, complex vessels requiring experience and knowledge.
Operating Factors: Boat Handling and Complexity
Navigating the vast expanse of water bodies is not merely about turning the steering wheel. It entails a detailed understanding of the boat's systems, the ability to read weather patterns, and the skill to react swiftly to unexpected situations. 
The size and type of the boat will influence the complexity of these tasks. Larger boats, for instance, often have intricate onboard systems and are more challenging to maneuver. They also require higher maintenance, which can become a demanding task for solo operators. 
Hence, when contemplating operating a boat alone, assessing your ability to handle the boat's complexity and not just its size is essential. The boat's handling characteristics are also a crucial factor. Smaller boats can respond quickly to steering inputs, while larger ones require foresight and planning as they don't change their course or speed as rapidly. 
Maneuvering a large boat in a crowded marina or tight waterways requires a certain skill and experience, as does dealing with the higher inertia and the impact of wind and currents. Some boats, especially modern ones, might have systems to assist with docking and maneuvering. However, relying solely on these systems without understanding boat handling principles can lead to problems. 
Your level of comfort with the boat's handling and complexity should be a primary determinant of the largest boat you can operate alone.
Mastering the Elements: Weather and Sea Conditions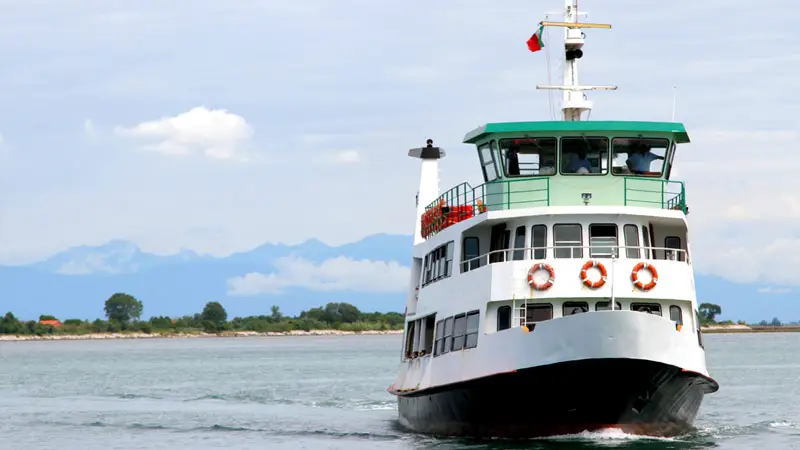 Boating on open water is a theater of nature's might, where weather and surface conditions play pivotal roles in your solo boating experience. Mastering these elements involves understanding and predicting weather patterns, deciphering the sea's behavior, and maneuvering your boat under various conditions. A larger boat might offer more stability in rough seas but could also pose greater challenges in terms of handling and maneuverability.
Understanding Weather Patterns: A sound knowledge of meteorology helps predict weather conditions, understand wind directions, and identify warning signs of a storm. Weather can drastically affect your boat's handling, and it is vital for solo operators to know how to adapt.
Sea Conditions: These can vary greatly from calm, flat water to rough, turbulent waves. Larger boats may handle heavy seas better than smaller ones, but they also require more skill and strength to control.
Seasonal Changes: Seasons can dramatically affect sea and weather conditions. Understanding how different times of the year can change the boating environment is crucial, especially for long-term solo voyages.
Tides and Currents: Understanding tides and currents is essential for navigating safely and efficiently. These can impact the speed and course of your boat, especially in coastal areas.
Night Time Operations: Operating a boat solo at night or in foggy conditions demands extra caution. Visibility is reduced, and navigation can become challenging, especially in unfamiliar waters.
Leveraging Technology: Automation and Modern Boat Features
As we sail into the future, technological advancements redefine the limitations and possibilities for solo boat operators. With developments in automation and an array of modern boat features, handling a larger vessel alone is becoming more feasible. 
These innovations enhance safety and efficiency and provide a platform that extends the operator's capabilities, enabling them to navigate larger boats and face challenging sea conditions with greater confidence.
Automation systems have revolutionized the boating experience. From autopilots that maintain a set course to advanced systems capable of making minor adjustments based on wind and sea conditions, automation reduces the manual effort required, making longer journeys more manageable for solo operators. 
Coupled with digital navigation aids such as GPS and radar, which provide valuable information regarding location, obstacles, and weather conditions, boating has become safer and more precise. However, while technology greatly aids in managing a large vessel, it's crucial to remember that it complements, not replaces, the essential skills of seamanship. 
Balancing technological reliance and traditional navigational skills ensures an optimal solo boating experience.
Experience and Training: How Skill Influences Boat Size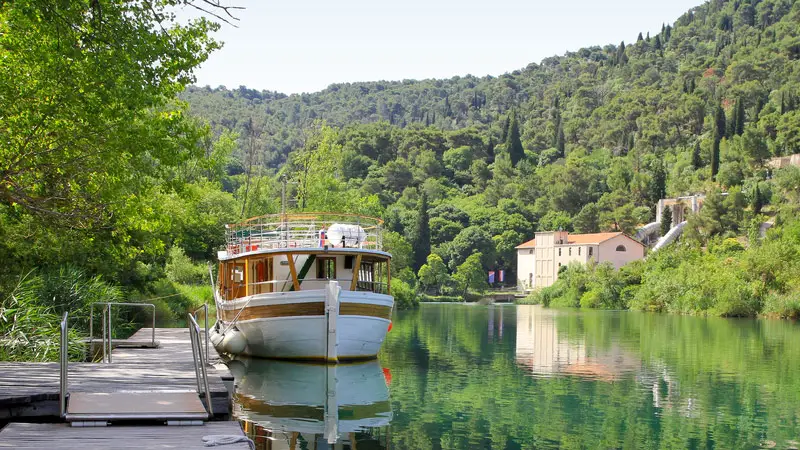 When determining the largest boat you can operate solo, your skill level and experience are among the most significant considerations. Mastering the art of boating is not an overnight process; it's a progressive journey that involves learning the fundamentals, developing operational skills, and gaining real-world experience. 
Each additional foot of boat length generally means increased handling, navigation, and maintenance complexity. From docking maneuvers in crowded marinas to making critical decisions under challenging sea conditions, the level of experience required escalates with the size of the boat. 
Training programs and certifications offer structured learning paths, but nothing replaces the wisdom gained from hours spent on the water, facing diverse situations. As such, your capacity to handle a large boat solo is as much a testament to your skills and experience as it indicates the boat's physical dimensions.
Safety Considerations: Ensuring a Secure Voyage
The allure of operating a large boat solo should never overshadow the paramount importance of safety. A secure voyage is well-prepared and respects the fundamental safety guidelines. Larger boats are generally more stable and safer in rough water but also present unique challenges that demand heightened awareness and precautions.
Preparation is the cornerstone of safety. This includes ensuring your boat is well-maintained and equipped with safety gear like life jackets, flares, fire extinguishers, and a first-aid kit. For larger boats, you may also need to consider additional equipment like life rafts and EPIRBs (Emergency Position Indicating Radio Beacons).
Communication is vital, especially when you're the only person aboard. Modern communication devices, including VHF radios and satellite phones, can help maintain contact with the outside world and call for help if needed.
Understanding and respecting weather and sea conditions is critical. Larger boats can handle heavier seas, but adverse weather poses significant risks. Regularly checking weather forecasts and understanding how to interpret them is crucial.
Even with all the preparations, unexpected situations can arise. The ability to stay calm, think clearly, and act decisively is often the key to navigating these challenges. Proper training and real-world experience greatly enhance your ability to handle emergencies and make safe decisions.
Lastly, a fundamental aspect of solo boating safety is self-care. Operating a large boat alone can be physically and mentally demanding, and neglecting your well-being can lead to fatigue, impairing your ability to operate the boat safely.