How Long Does It Take to Get to Europe by Boat? A Comprehensive Guide to Transatlantic Travel
Navigating the vastness of the Atlantic Ocean and embarking on a journey from the United States to Europe by boat is an experience steeped in history and wonder. For many, it's a chance to follow the paths of intrepid past explorers, embracing the thrill of transatlantic travel, the mystique of the open sea, and the anticipation of stepping foot on European shores.
Yet, one of the most pressing questions for potential seafarers is, how long does it take to get to Europe by boat? This comprehensive guide aims to demystify the timeframes associated with this unique journey.
Typically, a transatlantic cruise from the U.S. to Europe takes 6-7 days on a commercial cruise liner. However, on a private yacht or sailboat, the journey could last 2-3 weeks, depending on the boat's speed and the weather conditions.
It's important to understand that the duration of transatlantic travel can vary significantly, influenced by factors such as the type of vessel, the chosen route, and the prevailing weather conditions. 
It's a voyage that can offer a compelling blend of leisure and adventure, but timing is crucial to planning the experience effectively. Join us as we delve into the nuances of maritime travel, providing valuable insights and practical advice to help prepare you for this unforgettable journey.
Understanding the Vessel: Speed and Comfort Factors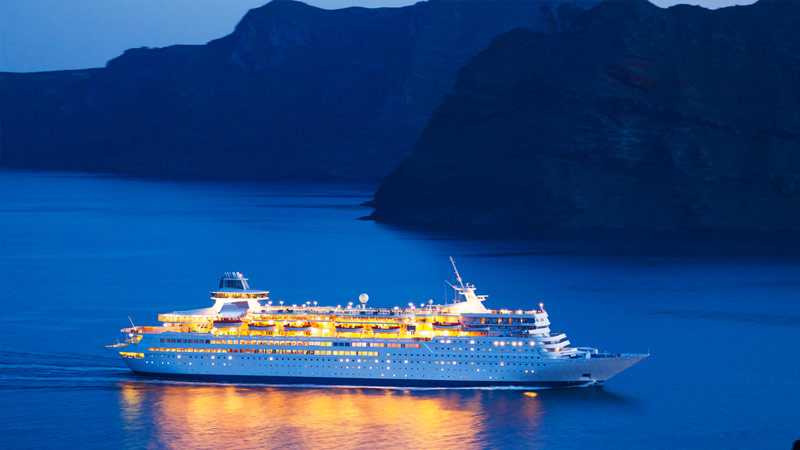 The type of vessel you choose for your transatlantic journey significantly influences the duration of the trip. Larger, commercial cruise liners are engineered for speed and stability, often making the voyage from the U.S. to Europe in 6-7 days. These ships boast various amenities, such as restaurants, entertainment venues, and spacious cabins, providing a high level of comfort for passengers during the journey.
On the other hand, private yachts and sailboats offer a more intimate and flexible travel experience, albeit at a slower pace. Depending on the boat's size, design, and the crew's skill, these journeys can take 2-3 weeks. 
While they may lack some luxurious amenities of larger ships, many private vessels offer comfortable accommodations and the unique opportunity to customize your route and schedule.
Speedboats and racing yachts designed for speed can cross the Atlantic more quickly, but such trips often compromise on comfort, making them less popular for leisurely travel. The choice between speed and comfort ultimately depends on your preferences, the nature of your trip, and how much time you have for your transatlantic journey.
Exploring the Routes: Popular Paths Across the Atlantic
The route chosen for a transatlantic voyage not only determines the travel time but also influences the overall experience of the journey. Several factors come into play when choosing a route, including the time of year, weather conditions, and personal preferences regarding the sights and stops. Here are some of the most popular paths across the Atlantic:
The Northern Route: Often taken by commercial cruise liners, this route typically starts from a northeastern U.S. port like New York or Boston, heading east towards ports in the United Kingdom or northern Europe. This route offers relatively stable weather conditions during the summer but can be affected by rough seas and icy conditions in the winter.
The Southern Route: Also known as the 'Trade Wind Route,' this path starts from ports in the southeastern U.S., such as Miami or Fort Lauderdale, and sails across the Caribbean and the Canary Islands before reaching the Mediterranean. This route is favored by private yachts due to its warmer climate and favorable winds, but it is also longer.
The Mid-Atlantic Route: A combination of the Northern and Southern routes, the Mid-Atlantic route typically involves starting from an eastern U.S. port, crossing the North Atlantic, and stopping at the Azores before proceeding to mainland Europe. This route offers a balance between travel time and weather conditions.
The Great Circle Route is the shortest route from the eastern U.S. to Europe, cutting across the North Atlantic from Newfoundland to Ireland. However, it is also the most exposed to potential bad weather and is typically used by commercial freight ships and fast sailboats.
Each route offers unique experiences and challenges, making the choice dependent on your travel goals and preferences.
The Influence of Weather on Travel Time When Boating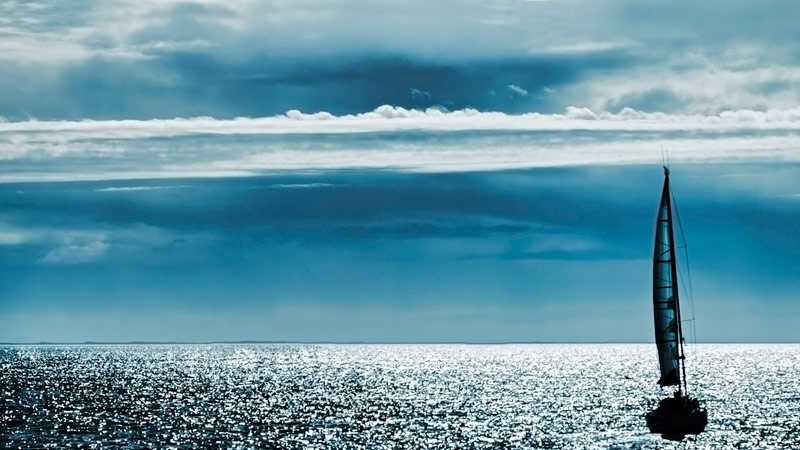 Weather plays a crucial role in determining the duration of a transatlantic voyage. The Atlantic Ocean's weather patterns can be highly variable, ranging from calm, sunny days to severe storms and powerful winds. These fluctuations can affect a vessel's speed and the overall safety of the journey.
Prevailing winds and ocean currents can either speed up or slow a voyage. For instance, the Gulf Stream, a powerful ocean current, can significantly increase a ship's speed when traveling from the U.S. to Europe. Conversely, adverse weather conditions, such as storms or hurricanes, can delay a journey by forcing a ship to reduce its speed or alter its course to ensure the safety of its passengers.
The time of year also impacts the weather conditions during a transatlantic voyage. For instance, the North Atlantic is known for its stormy conditions during the winter months, while the hurricane season (June to November) can pose challenges along the southern route.
As such, careful planning and monitoring of weather forecasts are crucial for a successful and timely transatlantic journey. Modern technology has made predicting and navigating through varying weather conditions easier than ever. Still, the unpredictability of the sea always adds an element of uncertainty to any voyage.
Modern Advances: How Technology is Changing Transatlantic Travel
Technology has revolutionized transatlantic boat travel, significantly increasing speed, safety, comfort, and navigational accuracy. Modern commercial cruise liners, for instance, are equipped with state-of-the-art propulsion systems that increase their speed and enhance their stability in rough seas, ensuring a smoother and faster journey. 
Similarly, hull and sail design advances have made private yachts and sailboats more efficient and easier to handle, even in challenging weather conditions. Moreover, the advent of sophisticated navigational tools and weather forecasting systems has improved the safety and predictability of transatlantic voyages. 
Satellite communications allow ships to stay connected with the rest of the world, providing real-time weather updates and enabling swift responses in emergencies. Onboard amenities have also seen a technological upgrade, with digital entertainment systems, high-speed internet, and smart room controls enhancing passenger comfort. 
This blend of tradition and technology ensures that while the romantic allure of a journey across the Atlantic remains, the experience is safer, more comfortable, and more accessible than ever.
Safety Considerations for a Transatlantic Journey by Boat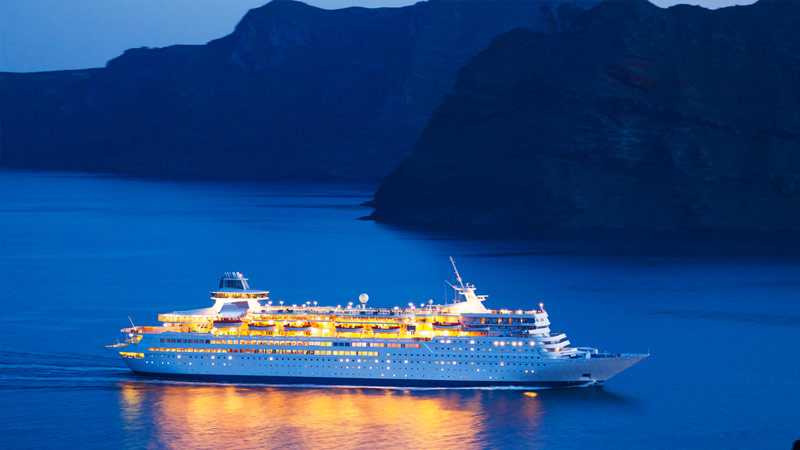 Safety is paramount when embarking on a transatlantic journey. The vastness of the Atlantic Ocean, coupled with its unpredictable weather conditions, demands a high level of preparedness and respect for the power of the sea. While modern vessels are equipped with advanced safety features, and crews are trained to handle emergencies, passengers also have a role in ensuring their safety. Here are some key safety considerations for a transatlantic voyage:
Know the Safety Procedures: Familiarize yourself with the vessel's safety procedures, including the location of life jackets, lifeboats, and muster stations. Participate in safety drills and pay attention to safety briefings.
Monitor Weather Conditions: Keep abreast of weather updates and advisories. In case of rough seas or storms, follow the crew's instructions carefully.
Stay Healthy: Maintaining good health is important on a long voyage. Avoid overexertion, stay hydrated, and seek medical attention if you feel unwell.
Use Safety Equipment: Use handrails when moving around the ship, particularly in rough seas. Always wear a lifejacket when instructed to do so.
Respect the Sea: Avoid dangerous behaviors like leaning over railings or trying to swim in the open ocean. Remember that you are in a vast and unpredictable natural environment.
Stay Informed: Regularly check the ship's announcements and bulletin boards for any safety updates or changes in the ship's itinerary.
Remember, while a transatlantic journey can be an exciting adventure, it's crucial to prioritize safety to ensure a memorable and enjoyable experience.
Private Yachts and Sailboats: A Different Kind of Journey
Choosing a private yacht or sailboat for a transatlantic journey presents a different adventure than commercial cruise liners. These vessels offer a more intimate experience, allowing for a closer connection with the sea and greater flexibility in shaping your journey.
Sailing across the Atlantic in a private vessel is a dream for many maritime enthusiasts. With smaller crew numbers – or perhaps even solo – you will likely have a hands-on role in navigating the vessel. This can provide a sense of accomplishment and a deeper understanding of seafaring that is hard to match on larger ships.
While slower than commercial liners, the pace of travel on private yachts and sailboats can benefit, allowing for a relaxed exploration of lesser-visited locations. These might include remote islands, secluded bays, or interesting coastal regions.
However, such a journey also comes with its challenges. The responsibility for navigation, responding to changing weather conditions, and maintaining the vessel falls largely on the crew. This requires a high level of competence and experience in sailing. Moreover, the smaller size and limited amenities of private vessels mean they may not offer the same level of comfort as larger ships.
Regardless, for those seeking a more personal and adventurous transatlantic experience, a private yacht or sailboat journey can be a truly unforgettable adventure.