What Size Motor Do I Need for a 17-Foot Boat? Finding the Perfect Match
Navigating the vast seas of decision-making in boating can be as challenging as steering through stormy waters. Among the numerous considerations that come into play when selecting a boat, one question often looms large: the engine choice. 
For a 17-foot boat, a motor with a power output between 90 and 115 horsepower is typically suitable. However, the ideal size may vary depending on factors like the boat's weight, hull design, and your intended use. Always consult with a marine professional for personalized advice.
Unraveling this complexity, particularly for a 17-foot vessel, requires a nuanced understanding of factors beyond simple horsepower measurements. It's about harmonizing your maritime ambitions with the technical aspects of propulsion, ultimately discovering a symbiotic relationship between the boat and its motor.
Defining Your Boating Engine Needs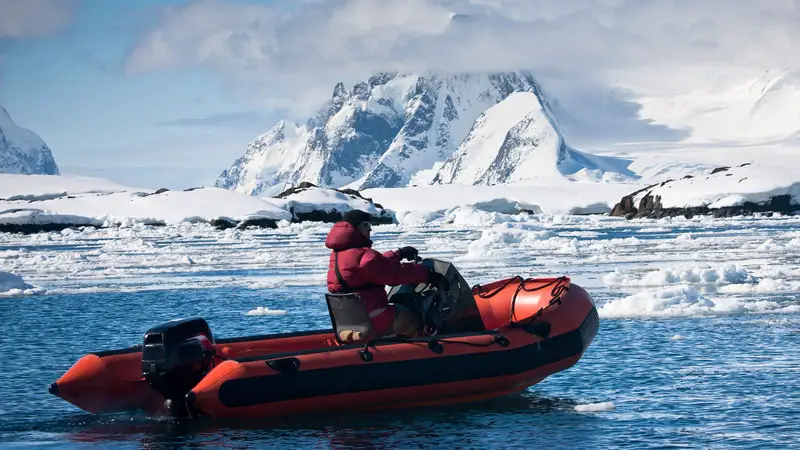 Every boat owner embarks on a unique journey, with specific needs and goals dictating their choice of a boat motor. Whether you're an angler seeking solitude on a peaceful lake, a thrill-seeker planning to engage in water sports, or a nature lover who enjoys leisurely cruises, your boating needs play a significant role in determining the right motor for your 17-foot boat. 
It's essential to consider the type of activities you'll be doing, the frequency and duration of your trips, the usual weather and water conditions you'll face, and the number of passengers and gear you typically carry.
After reflecting on your needs and goals, you can narrow down the key characteristics that your boat motor should have. Consider these factors:
Purpose of Boating: If you're into fishing, you might prefer a quieter motor to avoid scaring off fish. A motor with higher horsepower could be the right choice for water sports.
Frequency and Duration of Use: Regular, long trips necessitate a durable and reliable motor. Occasional boaters might not need to invest as much in high-end durability.
Weather and Water Conditions: Rougher waters and weather require a more powerful motor, while calm lakes might not demand as much power.
Passenger and Cargo Load: A heavy load requires more horsepower to move efficiently.
Environmental Considerations: If environmental impact is a concern, consider an electric motor or a fuel-efficient, low-emission gas or diesel engine.
The Role of Boat Size and Weight
Boat size and weight significantly influence the choice of motor. While it might seem logical to think that a larger boat requires a more powerful motor, it's not just about size. The boat's weight, including equipment, passengers, and even the water it displaces, plays a crucial role in determining the optimal motor size.
A 17-foot boat is often considered ideal for versatile use, from tranquil fishing trips to exciting water sports. However, the design and weight of such boats can vary significantly. With their minimal drag, lighter boats can perform well with less powerful motors. 
In contrast, heavier boats, such as those made with solid fiberglass or those loaded with gear and passengers, need a more potent engine to achieve the same performance. An underpowered motor on a heavy boat will have to work harder, leading to higher fuel consumption and potential mechanical issues down the line.
Moreover, the hull's shape impacts how the boat moves through the water, affecting the required motor power. Due to their increased resistance, flat-bottomed boats might need more power than a similarly sized boat with a v-shaped hull. Therefore, understanding the specifics of your 17-foot boat's weight and design is crucial for making an informed decision about the motor size.
Considerations Depending on Hull Design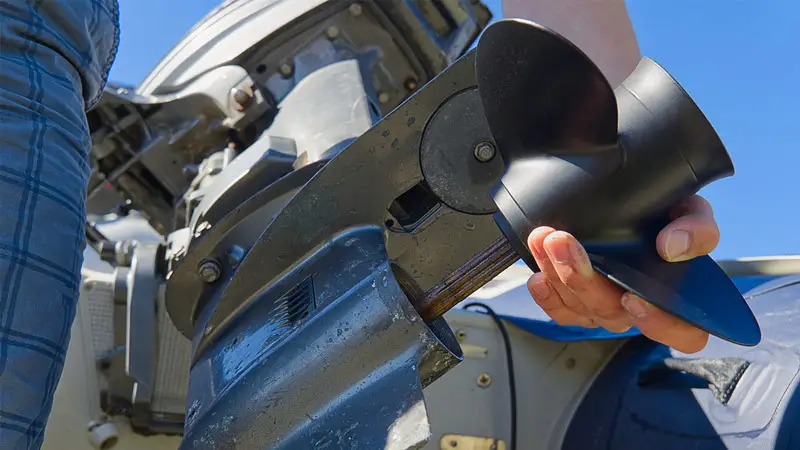 The design of a boat's hull can significantly influence its performance and handling on the water, affecting the choice of an appropriate motor. From flat-bottomed hulls to v-shaped or multi-hull designs, each shape interacts with water differently, creating unique requirements for propulsion. 
The design determines how the boat cuts through or sits on the water, impacting speed, stability, and fuel efficiency. Thus, the hull's design defines the boat's handling characteristics and the required motor power.
A flat-bottomed hull, for example, sits on top of the water, offering excellent stability at low speeds and in calm waters, making it ideal for activities like fishing. However, they ride roughly in choppy conditions and may require more power to maintain speed. On the other hand, v-shaped hulls cut through the water, performing well in rough conditions. 
They can achieve higher speeds with less power but may not be as stable at rest. Multi-hull designs, such as catamarans, offer excellent stability and efficiency, but their power requirements can differ significantly from comparable mono-hulled boats.
Key considerations based on hull design include:
Flat-Bottomed Hulls: Ideal for calm waters and require more power for speed but offer excellent stability at rest.
V-Shaped Hulls: Cut through the water efficiently, requiring less power for higher speeds, but might be less stable when stationary.
Multi-Hull Designs: Boats with this design, like catamarans, offer excellent stability and are efficient, but their power requirements can be unique.
Weight Distribution: How the weight is distributed across the hull can impact stability and speed, affecting the power needed.
Hull Material: The material (wood, fiberglass, aluminum, etc.) can affect the boat's weight and how it moves through the water, influencing the power requirement.
By understanding the influence of hull design on a boat's performance, you can make a more informed choice about the right motor for your 17-foot boat. The perfect motor will complement your boat's design, providing efficient, reliable power that aligns with your boating needs.
Navigating Horsepower: What Does it Mean for a 17-Foot Boat?
Horsepower (HP) is a measure of an engine's power output. In the boating world, it directly impacts a boat's potential speed, ability to handle certain water conditions, and capacity to carry heavy loads. For a 17-foot boat, understanding horsepower is crucial to aligning your motor's power with the vessel's intended use.
Generally, a 17-foot boat can be effectively powered by an engine ranging from 90 to 115 HP. However, this is not a strict rule, as the necessary horsepower can vary based on several factors, including the boat's weight, hull design, and intended use. 
For instance, if the boat is heavily constructed or is expected to carry heavy loads, it might require an engine on the higher end of this range or even slightly above. Conversely, a lighter boat for leisurely cruising in calm waters might perform well with less horsepower.
It's important to note that more horsepower isn't always better. An overpowered boat can be difficult to control and may exceed the speed that the hull design can safely handle. On the other hand, an underpowered boat might struggle to reach optimal speeds and could strain the engine, leading to increased wear and tear.
So, navigating horsepower for a 17-foot boat means finding a balance, a sweet spot where the motor provides enough power for your needs without compromising safety or fuel efficiency. This involves considering the boat's characteristics and your boating needs, then matching them with an appropriately powered motor.
Implications of Usage: Leisure Vs. Sporting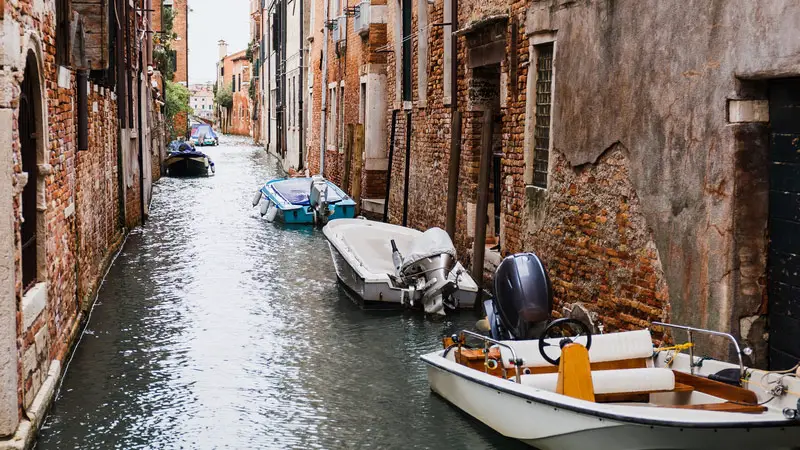 The intended usage of your 17-foot boat, whether for leisure or sporting activities, can significantly influence the choice of motor. Leisurely activities, such as cruising or fishing, might not demand a high-powered motor as much as sporting activities like waterskiing or wakeboarding. The latter often requires a faster, more powerful motor to pull skiers or to create sizeable wakes for boarders. Thus, defining your boat's purpose is integral in choosing the right motor size.
Key differences based on usage include:
Leisure Activities: These often include cruising, sightseeing, or fishing. A quiet, fuel-efficient motor with moderate power might be sufficient for such activities. The focus here is on comfortable, relaxed boating and lower-speed operation.
Sporting Activities: Water sports like waterskiing, wakeboarding, or high-speed cruising require more power to achieve higher speeds and to pull participants. A higher horsepower motor would be more appropriate for these activities.
Mixed Usage: If you plan to use your boat for leisure and sporting activities, you might need a versatile motor that balances power and efficiency.
Frequency of Use: Frequent sporting use may require a more durable, high-performance motor, while occasional leisure use might not necessitate such high-end performance.
Fuel Efficiency and Environmental Impact
In the modern era of environmental consciousness, fuel efficiency, and environmental impact considerations have become increasingly important in selecting a boat motor. A motor that offers better fuel efficiency reduces operating costs and minimizes your carbon footprint, contributing to a more sustainable boating practice. 
Furthermore, certain types of motors, such as electric or hybrid options, provide an environmentally friendly alternative to traditional gas or diesel engines. These motors produce zero or significantly reduced emissions, making them an excellent choice for boaters keen on preserving the pristine nature of our waterways. 
Safety Precautions: Overpowered and Underpowered Motors
Safety should be a paramount concern when choosing a motor for your 17-foot boat. Both overpowered and underpowered motors can present safety risks and operational issues. 
Overpowered motors can push the boat to unsafe speeds and violate regulations if the power exceeds the manufacturer's stated maximum. Underpowered motors, on the other hand, can strain the engine and lead to premature wear and tear. They may also fail to provide the necessary speed or power in a situation that requires quick maneuvering for safety.
Key safety precautions to consider include:
Overpowered Motors: These can lead to excessive speeds, loss of control, and potential violation of regulations. Always adhere to the manufacturer's maximum horsepower rating for your boat.
Underpowered Motors: While they might save on initial cost and fuel, they can strain the engine, potentially leading to mechanical issues. They might also underperform when quick maneuvering is needed for safety.
Balance of Power: Find a balance where the motor provides enough power for your needs without compromising safety or fuel efficiency.
Regular Maintenance: Whether your motor is underpowered, overpowered, or just right, regular maintenance is key to ensuring its safe operation.